Matches By Design, LLC-TM Opens for Business on St. Patrick's Day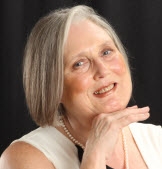 Spring, TX, March 18, 2016 --(
PR.com
)-- Matches By Design, LLC, a premier Matchmaking and Singles Relationship coaching firm, is pleased to announce its official opening. Matches By Design specializes in helping quality singles find love. Professional Matchmaker and Expert Dating and Relationship Coach, Shirl Hooper, works closely with clients in The Woodlands, Spring, Metropolitan Houston area, Galveston, North Houston and surrounding areas of Texas to help them craft, healthy, lasting relationships. "Respect is the very key foundation for a great relationship," states Hooper.
Many have discovered online dating to be a less than desirable experience; costly in both time and energy. In addition, people often exaggerate the truth about themselves in profiles or present a phony profile. Matches By Design, LLC has the unique ability to search and uniquely, present suitable quality singles to clients through introductions, helping them to craft, healthy, lasting love relationships. Many singles are turning to matchmakers or single relationship coaches for help; especially single parents. Matchmakers only work with commitment minded singles. Matches By Design, LLC is passionate about helping people find love. Contact them with questions regarding services, to gain a clear prospective of relationship criteria in mind, establish goals and a relationship vision.
Choosing a life partner is one of the single most important decisions in life. Given this, it is a good idea to be cautious in this important area of life. Matches By Design is eager to help. Ask about any the services, from dating coach, makeover, flirting, matchmaking and more!
Contact: Shirl Hooper
+1 (844) 220-2164
Contact
Matches By Design, LLC- TM
Shirl Hooper
+1-844-220-2164
www.matchesbydesign.com

Contact