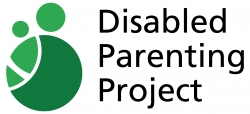 Boston, MA, March 25, 2016 --(
PR.com
)-- The Disabled Parenting Project (DPP) has launched its online, interactive community for sharing experiences, advice, and conversations among disabled parents as well as those considering parenthood. The DPP will serve as an information clearinghouse and interactive space for discussion and connection. DPP founder, Robyn Powell, says, "While there are other websites out there that address certain aspects of parenting with a disability, the DPP is the first and only online community to be developed by and for the entire cross-disability parenting community, embracing the disability community's important mantra: 'nothing about us, without us!'" The community is free to join. Parents can upload videos and digital photos demonstrating adaptive techniques for childrearing. Members can also participate in forums, read blog, or swap adaptive equipment through the site's Marketplace.
DPP parent advisor, Kara Ayers, states, "I am one of 4 million disabled parents in our country but I rarely see my family represented in our society. The Disabled Parenting Project empowers our community to make the most of its greatest asset, our own shared knowledge and experience." "So many disabled parents are eager to connect with others in similar situations," says Erin Andrews, a psychologist and parent advisor for the DPP, "the Disabled Parenting Project provides that opportunity."
To visit the Disabled Parenting Project: http://disabledparenting.com/
For more information on DPP, contact Robyn Powell at robyn@disabledparenting.com.