"Beta Realm," a Free Crowdsourced Testing Web Service for Developers, to be Launched by Everest Consulting Asia
A Web Service That Offers Free Crowdsourced Testing for Developers and Rewards for Testers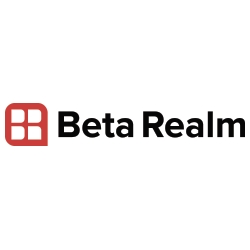 Kowloon, Hong Kong S.A.R., April 04, 2016 --(
PR.com
)-- Everest Consulting Asia Limited is pleased to announce the launching of Beta Realm, the latest crowdsourced testing platform specifically for mobile apps and games.
Every developer wants to deliver and sell their product error and bug-free, but having in-house testers is costly for an indie or startup studio, and also insufficient to measure the real-world usage scenario of the app. With Beta Realm, developers can soft-release their app even if it's still on beta, assign their target audience, then users can start testing their product. In return for reward points which they can exchange for cash, Testers will then provide feedback and bug reports for a certain period of time.
Beta Realm grants app developers and publishers free early promotion for their app. Developers can also have a preview of the reception of the app on a target audience. Through Beta Realm a Tester can be an early adopter of great apps that have yet to be released in public, and they don't have to be a professional tester to be part of the tester pool. What's more, they can earn points per bug that they report and exchange it for cash rewards.
Value For Developers
Cost Efficient
- No need to hire your own Q.A. team bound by job their contracts, and you also get to target a wide variety of devices owned by the testers themselves. No need to purchase or rent your own!
Real World Feedback From Target Users
- Get feedback and reviews on you app from users you specifically defined, giving you reliable information that will directly affect the development your app.
Establish A Fan Base and Followers
- By having your apps tested at Beta Realm, you gain fans within their pool of testers, and users who will also be excited for the final version of the app to be released.
Value For Testers
Earn Money
- By being an active and dedicated tester you earn points which you can redeem as cash through your app feedback and reviews
Access to Up-and-Coming Apps
- Be ahead and get the opportunity to be the first few to use and play apps yet to be released in the market.
Take Part in The App Development
- Get satisfaction that you have contributed in the development of apps that you like and being responsible for making it bug-free and 100% working.
They invite you to visit and sign up on their new web service at
www.betarealm.com
. Be part of their community at
www.facebook.com/betarealm
. If you experience any problems using their service or if you have any suggestions, please contact them at support@betarealm.com.
About Everest Consulting Asia Limited
Everest Consulting Asia Limited is a web design and development company that aims to create web services, each specifically designed for various fields of businesses. Composed of driven multi-talented individuals from diverse cultures, we aim to provide new and innovative web applications that will make conducting business a whole lot easier and simpler.
Contact
Everest Consulting Asia Limited
Vina Consunto - Sugata
(+852) 58014414
http://everestconsulting.asia/
pr@everestconsulting.asia

Contact
Multimedia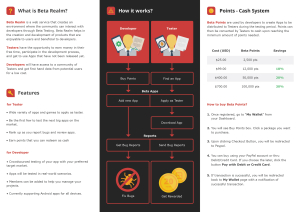 The latest crowdsourced testing website where developers can beta test their hot new mobile apps and games for free, and offers cash rewards for testers who turn in their reviews and feedback.