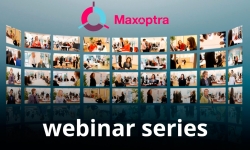 London, United Kingdom, April 02, 2016 --(
PR.com
)-- Back when computers first became business essentials, all software was installed on site. But today, a lot of new services are in the cloud, and a company can buy just a few seats to trial the service. Many cloud services can be bought on a credit card, and with some companies not even needing the approval of an IT department, the buying process is simpler and faster.
These dramatic changes in the software business have important implications for both developers and vendors of software products and services. Today, it is easier for a vendor to convince a customer to buy a fully supported cloud-based product that requires little or no hardware expense, than to sell him a boxed software product, teach him how to get value from it and provide ongoing business support to retain that customer for the lifetime of the product.
Magenta Technology has extensive experience in selling complete Software as a Service (SaaS) solutions. In order to share its expertise, the company introduced a series of webinars – the Maxoptra Channel Partner Program – designed to boost Magenta partners' success with optimisation services from the cloud.
The Maxoptra Channel Partner Program was set up last year to develop long-lasting partnerships with companies that would sell Maxoptra to their new and existing clients, on behalf of Magenta Technology, for a share in the revenue.
There is a long list of partners that have already made the decision to sell Maxoptra. To date, more than 64 resellers from Spain, the UK, USA and Mexico have joined at least one of the webinars. At each webinar there are usually up to 30 attendees.
The first webinar was held at the end of December, and these are now held every two weeks. The partners are able to learn more about Maxoptra Field Service Software and Maxoptra Distribution Software, as well as aspects such as lead qualification, proposal writing, sales tools, pricing, budget and more.
About Maxoptra
Maxoptra
is a routing and scheduling software platform aimed at enabling enable efficient decision-making support in a rapidly changing world. It builds ideal routes, considering all important constraints such as time windows, vehicle capacities, etc.
Designed as a subscription-based SaaS solution, Maxoptra is accessible from anywhere in the world. All functionality updates are immediately available to subscribers with no additional charges. Due to the open API, the software can easily be integrated with any WMS or CRM solution.
Maxoptra is a division of Magenta Technology.
About Magenta Technology
Magenta Technology is a leading provider of dynamic real time scheduling systems for logistics companies.
Magenta has developed a multi-agent system to solve complex and unique transport and logistics scheduling problems in real time. This has led to the successful development and delivery of long-lasting solutions for such global players as Avis, Addison Lee, Gist, Greentomatocars, Transdev and AirBus.