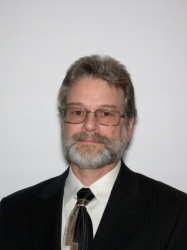 Benton City, WA, April 06, 2016 --(
PR.com
)-- K.D. Auclair of Benton City, Washington has been recognized as a Professional of the Year for 2016 by Strathmore's Who's Who Worldwide Edition for his outstanding contributions and achievements in the field of consulting.
About K.D. Auclair
Mr. Auclair is the President and CEO of KD Auclair & Associates, LLC which is an international professional consulting agency and a veteran-owned small business providing consulting services targeting risk management and sustainability for large corporations and government agencies. They provide project, engineering and construction management, sustainable design and alternative/renewable energy support, risk and requirements analysis/management, systems engineering and Six Sigma, configuration and compliance management, project controls and value engineering, business analysis and intelligence, infosec/privacy management, support and audits, advanced technology development, support, deployment, security and vulnerability assessments, audits and technology support. He is responsible for the overall operations. Mr. Auclair consults in the areas of risk management and sustainability (including energy, fuels, food, water and environment) and is responsible for providing research for large companies and governments in the areas of management, operations, intelligence, technical integrity/advanced technology integration and security.
Mr. Auclair is affiliated with the American Nuclear Society, the National Association of Veteran-Owned Businesses and the Project Management Institute. In his spare time he enjoys politics, flyfishing, falconry, shooting sports, classic vehicles (aircraft, automobiles, boats and motorcycles), cultural pursuits, art, and fine books.
About Strathmore's Who's Who Worldwide
Strathmore's Who's Who Worldwide highlights the professional lives of individuals from every significant field or industry including business, medicine, law, education, art, government and entertainment. Strathmore's Who's Who Worldwide is both an online and hard cover publication where we provide our members' current and pertinent business information. It is also a biographical information source for thousands of researchers, journalists, librarians and executive search firms throughout the world. Our goal is to ensure that our members receive all of the networking, exposure and recognition capabilities to potentially increase their business.