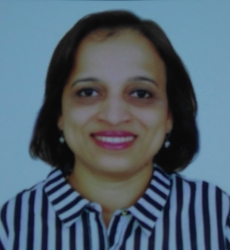 San Diego, CA, April 02, 2016 --(
PR.com
)-- Indevia Accounting announced today that Sandhya Patil has joined the operations team in Mumbai, India as a Group Manager. Sandhya will be leading the team dedicated to providing restaurant accounting to the franchisees of Dickey's Barbecue Restaurants, Inc.®, the nation's largest barbecue chain.
Sandhya has a strong background in accounting, operations, transitions, and technology. She holds an MBA from ITM, Mumbai in academic association with Southern New Hampshire University, USA. She also holds a Diploma in Computer Management from Datapro Infoworld Ltd. Previously, Sandhya was a Senior Manager of Operations at Aegis Limited. She has also worked with Citigroup Ltd., J.P. Morgan Chase Services Ltd., WNS Global Services Ltd., and Serco Global Services Ltd. in her previous job assignments. She is a proven leader with a deep understanding of outsourced accounting.
When asked what she hopes to accomplish in her new role, Sandhya stated "I hope to gain greater expertise over the accounting processes, understanding of client pain areas, concerns, and issues. This will help me lead the team in an effective way with rigorous effort to make the transition process smooth and hassle-free for the Dickey's Franchisees."
Indevia founder and CEO Dev Purkayastha said, "We are excited to welcome Sandhya Patil as a Group Manager to Indevia. With her experience and skills, I expect that she will elevate Indevia's high levels of productivity and quality to a higher plateau. She will add value to our clients with her business acumen and experience."