ALPCO's Bioactive Leptin ELISA Allows Researchers to Differentiate Between Leptin Resistance and Non-functional Leptin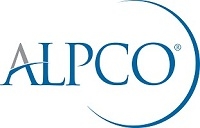 Salem, NH, April 26, 2016 --(
PR.com
)-- ALPCO recently announced the release of its Bioactive Leptin ELISA, offering diabetes and obesity researchers a new tool to differentiate between leptin resistance and non-functional leptin. The assay allows for the measurement of leptin in human serum through the process of binding leptin to leptin binding protein. Based on the measurement of receptor binding leptin, the Bioactive Leptin ELISA can provide additional information on the biological reactivity of circulating leptin molecules.
"We found many researchers were experiencing challenges in being able to differentiate between leptin resistance and circulating non-functional leptin," explains ALPCO's president, Sean Conley. "The Bioactive Leptin ELISA offers a solution to diabetes and obesity researchers by detecting leptin which is bound to the soluble receptor, therefore detecting the biologically active form of the molecule."
The assay is currently for Research Use Only in the United States and should not be used in diagnostic procedures. The range of the assay is 0.05-6 ng/mL with a sensitivity of <0.01 ng/mL. It requires only 15 µL of human EDTA plasma, heparin plasma, or serum and can be run in less than four hours. Visit
alpco.com
to learn more about the Bioactive Leptin ELISA.
About ALPCO
American Laboratory Products Company (ALPCO) was founded in 1991 as an importer and distributor of immunoassay-based products for the North American life science markets. The company has since grown into a premier channel representing over 60 collaborating partners from around the globe. In 2008, ALPCO expanded its capabilities with the launch of an organically developed product line focused in the area of diabetes and obesity research while also remaining true to its roots by continuing to provide "Immunoassays Beyond the Ordinary."
Contact
ALPCO
Nirja Patel
1-800-592-5726
www.alpco.com

Contact