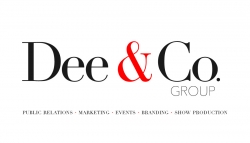 New York, NY, April 21, 2016 --(
PR.com
)-- Introducing Mai Hair & Body Oil, a 100% natural, all-in-one oil that hydrates your hair, scalp and body. Leaving your skin moisturized and your hair conditioned.
Made with just five high-quality ingredients, Mai Hair & Body quickly absorbs and deeply penetrates your skin and hair, leaving it soft to the touch and without any greasy residue. It's also infused with the energizing zest of sweet orange essential oil, so you'll smell great too.
5 Ingredients:
Kukui Nut Oil: Deeply penetrates and leaves the skin and hair feeling silky and smooth. Contains antioxidants known to protect and prevent free-radical damage to the skin cells.
Safflower Oil: Prompts the retention of water and moisture. Its hydrating properties promote a healthy glow, increase elasticity and reduce the appearance of wrinkles and brittle hair.
Hemp Oil: Acts as a barrier and prevents moisture loss. Hemp is also rich in vitamin D, which is necessary for calcium absorption to help achieve soft, smooth and hydrated skin and hair.
Vitamin E: Offers antioxidants while acting as a natural preservative.
Orange Essential Oil: Promotes the production of collagen as well as increases blood flow to the skin. Its uplifting properties soothe the mind and help to relieve stress.
Directions: Apply liberally morning & evening.
Mai Hair & Body Oil is the first product to launch within SPT Natural skin care line. It is available for purchase online at SPT Natural and at our NYC store location.
About SPT Natural:
SPT Natural is an innovative wellness company focused on providing families with high quality, all-natural health, nutrition, and lifestyle solutions. Family-owned and operated for over 25 years. We're a company built on passion, honesty and integrity. We are driven and committed to finding the best natural solutions, not only for our family, but for yours.