Jivana Biotechnology Inc Adds Dr David Jablons to Its Advisory Committee
Dr David Jablons Brings Thoracic Surgical Oncology and Lung Cancer Drug Development Experience to The Jivana Advisory Committee.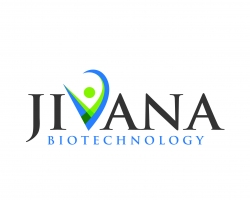 Chicago, IL, May 06, 2016 --(
PR.com
)-- Jivana Biotechnology Inc, is pleased to announce the addition of Dr. David Jablons to its advisory committee.
"We are delighted that Dr Jablons has agreed to join our advisory committee," said Sid Hopps, president and chief executive officer of Jivana Biotechnology. "David brings deep experience in Thoracic Surgical Oncology and development of immunotherapy-based drugs for the treatment of lung cancer. David will be instrumental in helping us develop our therapies for lung and other cancers."
Dr Jablons is the Ada Distinguished Professor in Thoracic Oncology and Nan T. McEvoy Distinguished Professor of Thoracic Surgical Oncology at the University of California, San Francisco (UCSF). Dr Jablons is also Chief of General Thoracic Surgery, Program Leader of the Thoracic Oncology Program (TOP), and Director of the Thoracic Oncology Laboratory at UCSF. Dr Jablons oversees a thriving bench-to-bedside program at the UCSF Helen Diller Comprehensive Cancer, comprised of thoracic surgeons, thoracic oncologists, pulmonologists, radiation oncologists, and an array of other specialists.
In 2005, Dr Jablons was awarded an NIH R01 grant to investigate the role of Wnt signaling in mesothelioma, and was awarded another R01 grant in 2008 to study the role of inflammation in lung carcinogenesis.
Dr Jablons has been a pioneer in the field of molecular diagnostics, as part of a team that developed a multi-gene diagnostic assay identifying patients at risk for recurrence of early-stage non-small-cell lung cancer. Dr Jablons is also a co-investigator on several other grants as part of collaborations with lead PIs in other labs: (1) Development of new immunotherapy-based drugs for the treatment of lung cancer by isolating resident immune cells in lung tumor tissue to assess the adaptive immune response; (2) Investigation of the mechanism of the KMD5A protein in rendering NSCLC resistant to EGFR TKI therapy; and (3) Investigation of the role of genetic variation in TGF-beta overactivation in COPD.
Jivana Biotechnology develops RNA interference (RNAi) therapeutics to treat a wide range of cancers including breast, ovarian, liver, lung, thyroid and pancreatic by down modulating a specific gene product that prevents programmed cell death. RNAi is a mechanism present in living cells that inhibits the expression of a specific gene, affecting production of a specific protein. Jivana's RNAi-based therapeutics help leverage this natural pathway of gene silencing.
Contact
Jivana Biotechnology Inc
Sidney Hopps
917.743.9401
www.jivanabiotech.com

Contact