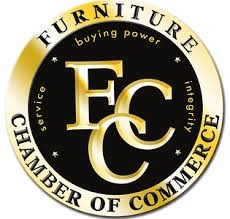 Las Vegas, NV, May 13, 2016 --(
PR.com
)-- The Furniture Chamber of Commerce was formed in 2002, to help Independent Mattress & Furniture store owners band together and fight off the ruthlessness, greed & unethical practices of Wall Street, furniture & mattress firms.
A complete investigation is now underway, with over 1000 Members across the United States compiling the information. Upon completion of the investigation, a grassroots PR campaign will be launched that will include educating the local public about unethical & fraudulent practices and the benefits for the local economy, if people boycott doing business with Wall Street Mattress Firms.
Below are the Top 10 Tactics that are being employed:
1). Selling used mattresses as new
2). Bait & Switch $299 Mattress Tactics
3). Misleading Lowest Price Guarantees
4). Misleading Exchange Privileges
5). High Pressure Sales Tactics
6). Non-Refundable Deposits
7). Outright Lying
8). Inflated MSRPs
9). Phony Sales~7 Days per Week~52 weeks per year
10). Inflating Delivery & Frame charges, but claiming it's free
In addition to thousands of verified complaints confirmed on various consumer websites, the FCC has uncovered undercover footage from NewsChannel 5 in Tennessee that is one of many exposes on what is going on with Wall Street Mattress Firms around the United States:
www.youtube.com/watch
The findings seem to say, that the majority of the illegal practices occur, primarily in Firms that offer "in-home" trials. What makes it even more sickening is that the customers that return the used mattresses had to pay outrageous additional fees to upgrade to a better mattress and are inconvenienced beyond belief.
The Furniture Revolution movement is alive and well and is encapsulated in a 30 second video: https://www.youtube.com/watch?v=6bUTXI7fSFY
The Furniture Chamber of Commerce can be joined for free at:
http://FurnitureChamber.org