Motory.com Celebrates Second Anniversary as the Best Cars Trading Website in Saudi Arabia
Launched in May 2014, celebrating its second anniversary this month, Motory was created as a one-stop solution for fulfilling all the auto-trading requirements in Saudi Arabia. Since its launch, the website has served as a powerful platform where potential buyers can buy and sellers can sell their new and used cars. All the latest of models and the majority of famous brands are available on Motory.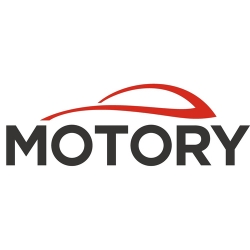 Riyadh, Saudi Arabia, May 26, 2016 --(
PR.com
)-- However, while the website was receiving widespread popularity right from its inception, the team behind the website was quick to realize that the local content related to automotive was not easily attainable in Saudi Arabia. As a result, now you can also find a separate section on the website where all the latest news about the new launches, features and specs of car models, local automotive-related stories, car reviews, test drives, etc. are available. This endeavor has eliminated the need for individuals to visit a local dealership to know about any particular car model. Now they can easily find all the information about the cars they are looking to buy on
Motory
right on their PCs, laptops, or mobile phones.
Slowly and steadily, what actually began as a platform for buying and selling new and used cars, transformed into a destination where you can find anything and everything related to cars. While there are other websites that took inspiration from Motory, but none of them are able to offer the information and services which can be compared with Motory.
Motory works as a powerful search engine for the dealerships in Saudi Arabia, as well as for potential buyers and sellers from not just Saudi Arabia but from many other parts of the world as well. Informative content about all the latest launches can be found on this website.
Moreover, users can also find all the latest local, national as well as international news related to automotive, including news about latest launches, auto exhibitions, reviews, test drives and a lot more. Also, if a buyer is looking for services like financing for buying a car, they can find the finance calculator available on select car makes based on the participating banks or financing providers.
The team behind Motory, through their constant efforts, wants to revolutionize the auto trading experience for individuals as well as dealers by providing them with the best of information faster than any other platform or website. The website has an aim of becoming the most popular platform for offering automotive content in Saudi Arabia and by analyzing its current position in the market, it is not very difficult to see that the website is well on its track to be on the top and retain their position.
Driven by quality, dedication and passion, Motory enables buyers and sellers to make an informed decision with the help of all the rich content available on the website. Moreover, with services like financing, content personalization, instant quotes, price comparison, and expert reviews, people can put a successful end to the process of buying or selling a car in the least possible time, even if they are doing it for the first time.
Motory.com is doing an excellent job of using technology to make the world of automotives easier to understand and enables people to add their opinions and views to it. Motory only hope that in the future, the website launches new services and features that are as amazing as the ones that are already offered on this powerful automotive platform.
Contact
Motory
Ahmed Ezat
9999 753 800
www.motory.com

Contact