Mars National Bank's Dionise Serves on CLO Board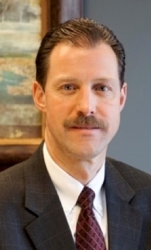 Mars, PA, May 17, 2016 --(
PR.com
)-- James V. Dionise, President and Chief Executive Officer of Mars National Bank is serving on the Pittsburgh CLO Board of Directors.
"I am excited to be involved with Pittsburgh CLO. They have a long and rich history in the region and continue to expand their impact," said Jim Dionise, Mars National Bank President and Chief Executive Officer. "The Pittsburgh CLO continues to provide Broadway-quality productions on a year-round basis while positioning itself as a force in the musical theater industry."
Since 1946, the Pittsburgh CLO has been the driving force behind live musical theater in Pittsburgh and the entire Southwestern Pennsylvania region. Under the direction of Van Kaplan since 1997, this not-for-profit arts organization appreciates the support of nearly 200,000 patrons each year and produces a subscription series, educational programs, national tours and develops and invests in new works, including 20 Broadway shows.
Mars National Bank is one true community bank focused on combining the products and technology that its customers need while maintaining its focus on long-term customer relationships.
For more information, visit
MarsBank.com
.
About Mars National Bank
Mars National Bank is committed to remaining a relationship driven, independent community bank, which offers competitive products and services, made up of dedicated professionals who are passionate about serving our customers in a personal, efficient and friendly manner.
Contact
Mars National Bank
Stephen Eckert
412-390-0403
www.marsbank.com

Contact