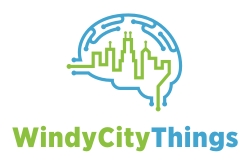 Chicago, IL, May 17, 2016 --(
PR.com
)-- As our everyday devices become smarter and more interconnected, new opportunities, challenges, and jobs arise for hardware manufacturers and software developers. These new products form the Internet of Things (IoT).
WindyCityThings
, a new conference from the creators of WindyCityRails, will enable attendees to absorb a wide range of IoT information so that they can confidently move forward with their next IoT project.
Professionals from all over the industry will be presenting on various topics ranging from prototyping to green tech to security.
Speakers for the conference include: Bob Kressin, President of KS Technologies; Daliah Saper, Principal Attorney at Saper Law; John Hennessy, Sell the Prize Creator; Brad Larson, CEO of SonoPlot Inc.; Paul Hatch, CEO of TEAMS Design; Adam Justice, VP of Grid Connect; Rajesh Sankaran, Scientist at Argonne; Zach Kaplan, CEO of Inventables; Richard Cross, DevOps Engineer; PJ Hagerty, Technical Advocate for IBM Bluemix; and Lorena Mesa, Software Engineer for Sprout Social.
In addition, BLUE1647 will be hosting a Youth Program for children. Kids from all over Chicago will be introduced to the Internet of Things. WindyCityThings and BLUE1647 have a strong passion for educating and mentoring youth in the world of technology. As IoT grows, so do our children. To prepare our children for the future, we must equip them with the skills they need to succeed in a world run by the Internet. The Youth Program will be held on the afternoon of Friday, June 24.
The conference takes place at South Shore Cultural Center in Chicago. The venue is located on a golf course right next to Lake Michigan providing ample space for activities and presentations like flying drones.
Growth in IoT creates opportunities for new jobs. These new jobs require software and hardware skills that were not necessary in the past. As technology increases, jobs that require proficiency in these technologies increase.
About WindyCityThings
WindyCityThings was created by WisdomGroup, producers of the annual WindyCityRails conference and monthly ChicagoRuby events. WindyCityRails is a two day conference dedicated to Ruby on Rails software. The conference has taken place in Chicago every September for the past nine years. The success of WindyCityRails inspired the creation of WindyCityThings.
For more information visit: https://windycitythings.com Twitter: @WindyCityThings