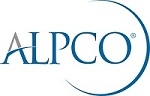 Salem, NH, June 07, 2016 --(
PR.com
)-- ALPCO is now offering a new Periostin ELISA that has been optimized to detect all known splicing forms of human periostin. The Periostin ELISA is highly characterized with a full validation package, and offers great reproducibility and precision. Not only are all standards and controls included with the kit, but it can be automated, making the assay both cost effective and flexible for users in any lab. The range of the assay is 20-4000 pmol/L, allowing researchers to measure elevated levels of periostin if necessary.
"Unlike other kits on the market, our Periostin ELISA can measure elevated levels of periostin that are consistent with current research," explains ALPCO's President, Sean Conley. "This broad range in addition to the kit's flexibility allow bone metabolism investigators to confidently carry out their research on either automated or manual systems in their labs."
The Periostin ELISA is for Research Use Only in the United States and should not be used in diagnostic procedures. The sensitivity of the assay is 20 pmol/L and requires 150 µL of human citrate, EDTA or heparin plasma, as well as human serum. Visit
alpco.com
to learn more about the Periostin ELISA.
About ALPCO
American Laboratory Products Company (ALPCO) was founded in 1991 as an importer and distributor of immunoassay-based products for the North American life science markets. The company has since grown into a premier channel representing over 60 collaborating partners from around the globe. In 2008, ALPCO expanded its capabilities with the launch of an organically developed product line focused in the area of diabetes and obesity research while also remaining true to its roots by continuing to provide "Immunoassays Beyond the Ordinary."