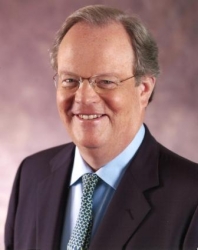 Farmingdale, NY, July 01, 2016 --(
PR.com
)-- David H. Deming was born in New York, New York. He earned his B.A, in Economics at Hobart College in Geneva, New York. Mr. Deming is currently a Managing Partner with TAG Healthcare Advisors, LLC.
www.taghealthadvisors.com
which he founded in 2013. The company specializes in Advisory Services (Mergers, Acquisitions and Licensing), Capital Raising (Public and Private Placements of Equity/Debt) and investments. Mr. Deming has thirty + years in investment banking, 12 years of which were spent as the leader of JP Morgan's Healthcare Investment Banking Group. His expertise lies in general financial advice for pharmaceutical, biotech, medical device companies and service companies. Prior to his role as founder of TAG Healthcare Advisors. LLC, he was the CEO of a start–up pension management business, SmartNest, LLC. His association with JP Morgan Chase and JP Morgan lasted more than 27 years. There he conducted M&A across industries before joining the healthcare investment banking effort. Mr. Deming served as head of the global healthcare investment banking team for 12 years. Prior to his role with TAG Healthcare Advisors, some of Mr. Deming's former client assignments were for Johnson & Johnson, Baxter International, Gilead Sciences, Scios Pharmaceuticals, CV Therapeutics, Calgene Corporation and Tenet Healthcare. He has also worked with some Japanese clients including Chugai Pharmaceutical Co., Elsai Co., Fujisawa Pharmaceutical Co., and Mitsubishi Tanabe Pharma. Mr. Deming was the Board Chair of Hobart & William Smith Colleges from 2005-12. In his leisure time, he enjoys sailing and skiing.
The Professional of the Year membership in America's Registry is awarded to those candidates who have achieved recognition in their respective industry or profession for their accomplishments and who have established a commendable reputation. America's Registry is pleased to honor David H. Deming for his exemplary career in Financial Management.