Emerging EDM/HipHop Artist Aeyez Youngstar Breaks the Internet with His New Hit Single "LateNyt"
Released June 8th, 2016 Aeyez Youngstar - "Latenyt" is quickly becoming the most requested and highly influential EDM/Hip-hop Song on the Midwest.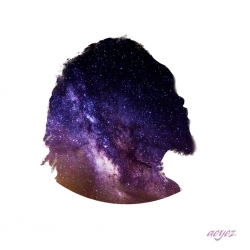 Los Angeles, CA, June 09, 2016 --(
PR.com
)-- Emerging N8TiONSiX EDM/Hip-Hop Artist, Aeyez Youngstar has gained mass notoriety due to his prior single release "Kikback" now the young talent from Columbus, Ohio Strikes again with his Major Hit Single "Latenyt."
Aeyez Youngstar "Latenyt" inevitably displays his MC skills, as he continues to build a bridge between EDM and Hip Hop now he's even added a touch of R&B.
Aeyez has the ability to present an astonishing style in which has been appealing to a variety of audiences using extremely unique and intelligent lyrics, along with powerful delivery and musical emotion. Aeyez Youngstar shares insight into his life situations through refreshing honesty and clever metaphors.
Gaining high praise and appeal from not only radio but DJs, and fans as well from his prior release "Kikback" which was extremely well received with over 5,000 radio detections and within 15 markets.
His new single "Latenyt" is now available for download with all digital outlets including iTunes, Amazon, and streaming on Spotify, Rhapsody and iHeart Radio.
Subscribe To Aeyez On:
Twitter @AeyezYoungStar
Facebook @AEYEZ Youngstar
EPK - http://artistecard.com/aeyezyoungstarmusic
MTV - http://www.mtv.com/artists/aeyez-youngstar/
Contact Information
Booking Requests – promoters seeking to book Aeyez Youngstar, submit specific date, venue and budget info for intended show - aeyezmanagement@gmail.com
Interview Requests – professional media and bloggers only, give name of publication/site, and link with all contact info - aeyezmanagement@gmail.com
Contact
N8TiONSiX
Niles Anderson
614 902 5665
https://www.facebook.com/N8TionSix/
aeyezmanagement@gmail.com

Contact