Kaprica Promoted to Gold Partner Tier of Samsung's Enterprise Alliance Program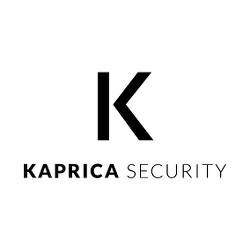 College Park, MD, June 10, 2016 --(
PR.com
)-- Kaprica Security Inc., experts in mobility and cybersecurity, announced that they have been promoted to the gold partner tier of Samsung's Enterprise Alliance Program (SEAP). The promotion comes in recognition of the success of Kaprica's Tachyon™ solution in helping enterprise clients save time and money deploying large quantities of Samsung Galaxy smartphones and tablets to users.
Tachyon is a Samsung exclusive technology that has helped deploy (or update in-the-field) tens of thousands of Samsung mobile devices for systems integrators, carriers and end customers in the US and Europe. Customers include highly regulated organizations, ranging from the Department of Defense (DoD), to federal law enforcement, to hospitals protecting Personal Health Information (PHI), to universities, financial institutions, to transportation and general business.
Kevin Gilroy, Executive Vice President for Enterprise Sales at Samsung Electronics America, commented that "Tachyon drives down TCO (Total Cost of Ownership) for enterprise customers by automating the last mile of device deployment. With fewer calls to the mobile IT teams, customers have their mobile solutions in their hands faster, driving the intended business results sooner."
Tachyon runs standalone, or as a compliment to Samsung KNOX™, KNOX Mobile Enrollment (KME), leading Identity and Access Management (IAM) or Enterprise Mobile Management (EMM) solutions. For example, in a healthcare setting, Tachyon automates the initial setup of patient tablets and also the wiping of PHI data in-between patient stays, ensuring compliance with HIPAA, HITECH and state data privacy laws.
Organizations historically configured or reconfigured devices manually, or had partial automation for some steps, spending from a few minutes to over one hour per device, unnecessarily driving up project timelines, costs, quality control issues and risk.
Kaprica's CEO, Doug Britton, noted that, "Some enterprise clients experience misconfiguration rates as high as 1 in every 10 devices with manual or partially automated rollouts, hurting end user experience and driving re-work. Our customers have completely eliminated that class of support call and resulting burden on their mobility teams." Gartner Group notes that device misconfiguration is not just a time or a cost issue but potentially a security issue where "75% of mobile security breaches will be the result of mobile application misconfiguration." (1)
Tachyon automation delivers 100% accurate configuration and compliance for Samsung enterprise mobile devices, covering 100% of manual or API-based setup steps, including everything from custom backdrops, to icon layouts, to suppressing bloatware, configuring enterprise and custom apps from email, to calendars, contacts and instant messaging, to settings and user data.
Customers appreciate that Tachyon offers free enterprise trials and is a turn-key, fixed priced Over The Air (OTA) solution, including everything for production use from perpetual licenses, to the first year's maintenance, to the specific customized configurations themselves.
Kaprica Security Inc. is an expert in mobility and security, providing hosted and on premise solutions. Kaprica was founded in 2011 by a team of cyber security experts from Lockheed Martin and Carnegie Mellon University, with the goals of delivering high quality cyber security services to a wide government and enterprise audience, and simultaneously developing easy to use and deploy software tools to support them. Today, clients range from DARPA, to the Department of Transportation, Lockheed, Intel and the University of Maryland. Kaprica is a Gold-Level Samsung partner and its enterprise software products include the Tachyon™, RunSafe™ and Skorpion™ lines and associated patents. Kaprica is headquartered just outside Washington, DC, in College Park, MD, with offices in Austin, TX. Learn more at
kaprica.com
.
(1) gartner.com/newsroom/id/2753017
Contact
Kaprica Security Inc.
Simon Hartley
+1 (202) 430-6680
kaprica.com

Contact