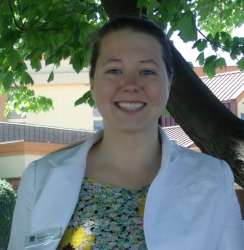 Allentown, PA, June 14, 2016 --(
PR.com
)-- There are numerous organizations in the Lehigh Valley doing good for the community. Allentown Rescue Mission works to provide emergency shelter, food, youth and family services, education and job training programs. Habitat for Humanity has been devoted to building "simple, decent, and affordable" housing, and the LVHN is expanding their Children's Hospital.
Hotel owners and managers are collectively planning to support and give a hand to many organizations in need of public support.
"It is about time for hotels in our area to roll up their sleeves and work together," stated Nicole Evans, the Director of Sales at the Comfort Suites of Allentown. "We are working with some of the sales and hotel managers to encourage all hotels to join in this effort."
The local hotels have created an innovative plan that will cost close to nothing to the hotels but will benefit our community immensely.
All hotels are invited to attend a meeting to coordinate their efforts. The event will be held at the Comfort Suites of Allentown on June 29th at 12 noon. Hotels can visit www.CommunityHotels.com/lv for further information and RSVP.
For further information contact:
Amanda Bumbera
610-437-9100