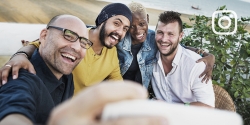 Boston, MA, June 14, 2016 --(
PR.com
)-- Today Openbridge, a data logistics platform, released a new integration with Instagram. Now business users of the popular photo-sharing platform will have the opportunity to access their data directly and save time and money on data integrations.
Usually brands and marketing agencies have to invest in custom application development in order to unlock Instagram data. With the new integration marketers can retrieve over 30 data points related to their account, user activity, media and comments. They can quickly connect to the Instagram data and perform sophisticated analysis with their favorite analytics and visualization tools.
"Instagram business users are manually aggregating data or building custom integrations to APIs in order to gain access to their data. Our new data connector allows marketing professionals and analysts direct access to Instagram data for use with their favorite analytics tools like Tableau, Qlik, Looker, Excel or Mode," said Thomas Spicer, CEO and Founder of Openbridge.
The new integration will open access to Instagram data to empower teams to explore, discover and cultivate insights that improve audience engagement. "This is perfect for marketers who want to incorporate Instagram data into their own business intelligence efforts. Brands and agencies can understand who is liking, commenting, following and unfollowing. They can learn about geographic distribution of audiences and who is engaging within their community," said Thomas Spicer.
For more information visit the Instagram product page at
https://www.openbridge.com/instagram-community-iq/
.
About Openbridge
Openbridge is a data logistics platform designed to collect, discover and act upon real-time data simply, quickly and smartly. The Openbridge platform allows you to connect to reveal data from your marketing efforts from social networks like Facebook, Twitter, YouTube as well as web analytics tools (e.g., Omniture, Webtrends, Google Anlaytics), media platforms (e.g., DoubleClick DFA, DoubleClick Search, AdWords), and in-store activity (i.e., point-of-sale, loyalty activity, etc.). To learn more information go to https://www.openbridge.com
About Instagram
Launched in October 2010, Instagram is a popular photo-sharing and video-sharing app for smartphones. Application allows users to share their life with friends through a series of pictures a fun and quirky way. Instagram is a Facebook company. http://www.instagram.com