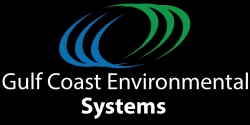 Conroe, TX, June 21, 2016 --(
PR.com
)-- Gulf Coast Environmental Systems, LLC is pleased to announce geographic expansion into Asia furthering their commitment to international environmental protection. Headquartered in the United States of American in Texas, Gulf Coast Environmental Systems designs and manufactures full lines of air, soil, and water
pollution control equipment.
With global offices and representation, the creation of their Chinese Joint Venture represents the next step in providing not only China, but also the rest of Asia with environmental pollution solutions. This will support and solve the increasing pollution issues that have developed from the growing manufacturing output in the region.
"China is the epicenter of high and new-technologies and our expansion into this market represents our ongoing focus on developing and improving pollution control solutions for environmental protection." -Ken Rogers, Gulf Coast Environmental Systems CEO
Zibo, China is a manufacturing epicenter with strong presence in ceramics, petrochemical, pharmaceuticals, metallurgy, building materials, machinery, and textiles. In recent years, rapid development in high-tech such as new materials, fine chemicals, electronics, information, and biological medicines have provided the area with economic advancements and increases in air pollution output. These factors position a location in Zibo as strategically the best next step for Gulf Coast Environmental Systems international growth plan.
"RHMH (Beijing) Technology Development Company is pleased to be partnering with Gulf Coast Environmental Systems to provide China with the finest in pollution control and manufacturing processing systems." -Frank Li, GCE China President
GCE China will have sales, operations, and manufacturing locations in the Shandong Province and is strategically positioned to service all of China. With partnership agreements already in place to provide solutions to these regions, GCE China will offer the region new and improved technologies developed by Gulf Coast Environmental Systems that will now be readily available to Asia through the new partnership.
Gulf Coast Environmental Systems
is an Original Equipment Manufacturer (OEM) of air, water, and soil remediation pollution control systems including; Scrubbers, Carbon Adsorption Systems, Flares, and Incinerators as well as a full line of Thermal Oxidizers such as Regenerative Thermal Oxidizers (RTO), Catalytic Oxidizers, Thermal Recuperative Oxidizers (TRO), Direct-Fired Thermal Oxidizers (TO), Vapor Combustor Units (VCU), and their patent-pending Aqueous RTO. Their other product lines include Industrial Ovens, Baghouses, Pipeline and Oilfield Metering Skids, and Combined Heat and Power Equipment. Their unique approach is to analyze your process stream and business objectives from which they propose an ideal solution or range of options to help achieve and optimize those objectives. They are a full service provider offering engineering services, manufacturing, commissioning, upgrades, retrofitting, and ongoing support and service.