R4 Alliance Gains Full Support of Truckstop.com
Truckstop.com, a Boise based national transportation company, recently selected R4 Alliance and their premiere philanthropy. R4 is a national Alliance of over 75 Programs of Excellence who have provided recreation and wellness programs to over 175,000 service members and their families.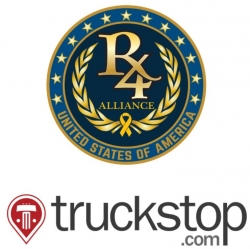 Boise, ID, June 17, 2016 --(
PR.com
)-- The R4 Alliance momentum just keeps on Truckin'On with its newest supporter, Truckstop.com. Truckstop.com just announced that R4 Alliance will be their Title Nonprofit Group and they will promote and sponsor the organization through all their networking channels which will include website, emails, promotional items and tradeshows.
Truckstop.com
is truly a family of companies who are dedicated to their employees and to the communities they work in. They understand that Freedom isn't free and want to give back to Our Military Families.
R4 is an alliance of organizations of excellence dedicated to helping Veterans. They work together to overcome the barriers and assist their member organizations to provide the highest quality of services to Our Military Family. Every member organization of R4 who goes through a vetting process has to adhere to the membership-defined standards and ethics. In a time of disillusioned donors and stranded vets, R4 Alliance is fast becoming a National voice by collaborating with Veteran programs to ensure that support goes through the proper channels and finds its way to where it is supposed to go…Organizations dedicated to helping our Veterans and their families.
Please visit
www.R4Alliance.org
to learn more.
Contact
R4 Alliance
Jenni Riley
(208) 316-6555
www.r4alliance.org
or jeannette@r4alliance.org

Contact