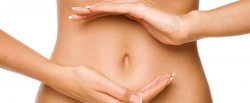 Ojai, CA, June 21, 2016 --(
PR.com
)-- Today, Dr. Don Davis launched docdondavis.com, an online resource for those who don't like living with irritable bowel syndrome (IBS). That's good news for the millions of people living with the symptoms of IBS. Help is available, and it doesn't require drugs or surgery.
IBS affects 35 million Americans, and is one of the most common problems doctors see every day. It is characterized by abdominal pain, bloating and bowel changes.
The new website is a part of Dr. Davis' continued efforts to help educate the public and patients about IBS, and includes key information about natural strategies, with videos that illustrate the fundamental causes of IBS, healthy treatment options, with tips to live symptom free.
There is a general lack of awareness about Irritable Bowel Syndrome and the unfortunate issues suffered by those affected by the disorder. That is exactly what Dr. Davis is working hard to change.
"Millions of Americans are suffering needlessly when advanced lab testing and natural solutions could point the way to less pain, more energy and a brighter future," said Dr. Don Davis, a leading expert on IBS and CEO of the site. "But there are only a few specialists in IBS, so most patients have to settle for medication that only masks the symptoms and lets the cause continue." The site also allows support for those that require specific and individualized treatment through with Dr. Davis through Skype.
The IBS community has been asking for natural information-based videos for a long time, and we are thrilled that Dr. Davis has developed a site that easily delivers on that promise. "Researched-based information is difficult to find in IBS because much of standard medical community tends to ignore the significant progress that has been made with alternative/functional medicine," said Dr. Davis. "Our site will be an important resource for patients that want to take an active part in their health."
docdondavis.com
805-836-1025
The IBS Specialist