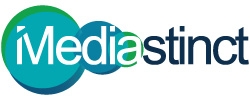 Hong Kong, Hong Kong S.A.R., July 08, 2016 --(
PR.com
)-- Hong Kong-based Mediastinct, a fast-growing online, global ad technology company, has recently acquired dotWriter.com, a Romanian-based premium content marketplace as part of its digital expansion. This acquisition will help Mediastinct provide content solutions to businesses and bloggers in the US and other markets.
dotWriter.com will function as the sister concern of Mediastinct and will create a marketplace for buyers and sellers with the aim of meeting the content needs of any business, blogger or site owner.
An innovative market space set up by Co-Founders Samron Jude and Rohan Mehta in 2012, along with Director Mariel Fonseca, Mediastinct ensures that online advertisers attain the highest results and publishers monetize their online traffic in search, display, video and mobile advertising. Mediasinct also owns and operates several web and mobile-based products in the IT, e-commerce and food-tech sectors.
​Jude explains, "dotWriter.com has been one of our biggest acquisitions, not only because it is already one of the top content networks out there, but also due to what we have envisioned for it. Content will always be king and this technology takes care of a lot of the constant content requirements for business agencies and owners across the globe. The easy-to-navigate interface supports the creation and sale of content on the platform."
Mediastinct's vision for dotWriter.com focuses on a sustainable content strategy. Mehta elucidates, "We see dotWriter.com turn into a marketplace for any type of content that's needed out there. From commercial content, content marketing, creative, script-writing, poetry and foreign languages all can be custom sourced on dotWriter.com."
Besides the content marketplace, Mediastinct has previously acquired local search agency SEMP.com as well as a premium domain portfolio of over 300 domains.
Fonseca adds, "With over 8000 (and growing) registered users, dotWriter.com functions as a pool of talented writers who provide ready-to-buy content as well as customized content catering to the requirements of the buyer. With the ever-increasing content needs of blogs and businesses across the world, dotWriter.com serves as a strategic platform which connects buyers and writers; while ensuring timely delivery of content coupled with an simple and secure payment process."
Mediastinct is an Ad Exchange providing search, video, mobile, native and display advertising solutions globally. The ad network serves billions of impressions per day with over hundreds of advertisers and publishers via their RTB programmatic trading platform.
dotWriter.com will be one of the exhibitor's at this year's ad:tech conference in New York, USA.