Pet Nibbles Unveils New Website for Showcasing Pet Products
Pet Nibbles is all about homemade all natural pet treats! Pet Nibbles makes them, packages them, and the delivers these fantastic treats directly to you. Pet Nibbles is a small family business located in Washington state, and use only the best ingredients for your pet. They are constantly seeking out new recipes for healthy homemade treats for both cats and dogs.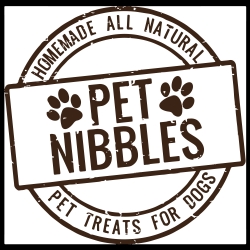 Sellersburg, IN, July 07, 2016 --(
PR.com
)-- Pet Nibbles, a pet-centered business dedicated to researching and producing homemade pet treats for both cats and dogs, this week unveiled a new, comprehensive website platform for easy shopping, reading, and pet product purchasing.
Born from a passion for making quality pet treats accessible and affordable, Pet Nibbles offers monthly and yearly subscription plans so pet owners don't have to worry about keeping their furry companions happy and healthy.
"Our site makes it incredibly easy to deliver beloved pups and cats with the pet treats, accessories, and food they want," said Earl, Founder and Owner of Pet Nibbles. "All visitors have to do is a select a pet type, find the ideal treat, pick a box size, and wait for the present to be delivered instantly! Spread the word on the creation of our new website, and head on over to check it out today."
For more information, visit: http://petnibbles.com/.
Contact
Pet Nibbles
Earl White
877-241-8460
petnibbles.com

Contact