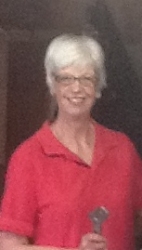 Camano Island, WA, August 03, 2016 --(
PR.com
)-- Sophie A. Kilby of Camano Island, Washington has been recognized as a Professional of the Year for 2016 by Strathmore's Who's Who Worldwide Edition for her outstanding contributions and achievements in the field of hand-crafted art.
About Sophie A. Kilby
Ms. Kilby has over 20 years experience in the hand-crafted art field. She is the CEO of her own company called Wood & Fiber Décor which distributes nationally and in Europe. She is responsible for creating items out of wood, sewing, knitting, felting and pyrography techniques.
Born on June 5, 1941, Ms. Kilby obtained a B.S. in Education from St. Cloud State University in 1963. In her spare time she enjoys gardening, hiking, fishing, reading and music.
For further information, contact Facebook.com/Wood & Fiber Décor.
About Strathmore's Who's Who Worldwide
Strathmore's Who's Who Worldwide is an international advertising, networking and publishing company based in Farmingdale, New York. They are proud to be able to satisfy their clients and continue to have repeat clientele due to their longevity and pride in their products and services. The Owners strive to connect business professionals to enhance their contact base and networking capabilities so they can get the acknowledgment and publicity within their industries and beyond. The Strathmore family has been providing these valuable services for over two decades. They target executives and professionals in all industries to be featured in their publication and on-line directory. Industries include business, law, education, healthcare and medicine, fine arts, IT, government, science, real estate, entertainment and many more accomplished fields. Professional profiles are listed in an annual hardcover journal and in a detailed, searchable database on the website www.strww.com.