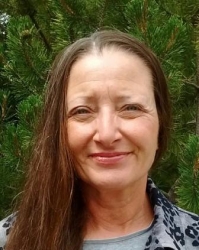 Idaho Springs, CO, September 08, 2016 --(
PR.com
)-- Doreen Colburn of Idaho Springs, Colorado has been honored as a Lifetime Featured Member by Strathmore's Who's Who Worldwide Edition for her outstanding achievements and high level of success in the field of travel.
About Doreen Colburn
Ms. Colburn is a Travel Consultant at Allegro Travel which is a national travel agency providing travel accommodations and services. She has worked in the travel field for over five years and consults with clients regarding travel and tourism. Ms. Colburn specializes in hospitality and is responsible for training employees. Previously she served as a swim instructor, water safety instructor and river guide. Before becoming a travel consultant, she also served as an automotive mechanic.
Ms. Colburn stands by the office's motto, "Everyone should enjoy the trip, no matter their ability." She earned her cruise certification and is currently working on her disability certification.
Born in Yonkers, New York, Ms. Colburn attended Seton College in Yonkers, Red Rocks Community College in Lakewood, Colorado and the University of Alaska in Fairbanks. She is affiliated with the Girl Scouts and the C.L.I.A. In her spare time, she enjoys swimming, hiking, nutrition, travel, needlework, motor racing and food.
About Strathmore's Who's Who Worldwide
Strathmore's Who's Who Worldwide is an international advertising, networking and publishing company based in Farmingdale, New York. They are proud to be able to satisfy their clients and continue to have repeat clientele due to their longevity and pride in their products and services. The Owners strive to connect business professionals to enhance their contact base and networking capabilities so they can get the acknowledgment and publicity within their industries and beyond. The Strathmore family has been providing these valuable services for over two decades. They target executives and professionals in all industries to be featured in their publication and on-line directory. Industries include business, law, education, healthcare and medicine, fine arts, IT, government, science, real estate, entertainment and many more accomplished fields. Professional profiles are listed in an annual hardcover journal and in a detailed, searchable database on the website www.strww.com.