Listening Room YYC is Relaunching in September
After a brief summer hiatus, Calgary's Listening Room - house concert style events in intimate settings without distractions - is relaunching in September with two unique concepts - The Circle and The Classics. The Circle is a unique singer/songwriter circle concept featuring the original works of local artists, as well as interpretations of notable songwriters. The Classics will feature local vocalists interpreting the works of classic jazz artists, along with the house band.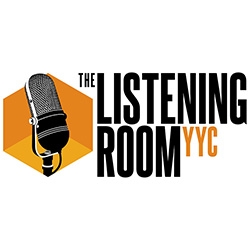 Calgary, Canada, August 29, 2016 --(
PR.com
)-- One-of-a-kind live musical performances, intimate settings and music without distractions – that's what Calgary's listening room music series has become known for. Starting in September, events will be held at both Café Blanca and Red Bush Tea and Coffee Company, featuring live performances from talented local artists.
The listening room community is one where the audience shares a small space with local performers for an intimate show like no other. During the performance, disruptions are kept to a minimum – gurgling espresso machines, distracting chatter, or clanging cutlery – to highlight just the beautiful sounds of live music.
The Circle will be held at Café Blanca, one of Calgary's newest coffee shops in the Eau Claire area. The unique singer/songwriter circle will see each local performer contributing to each other's original songs in an organic collaboration. The performers will also be reinterpreting the works of influential songwriters like Bob Dylan. The Circle will be hosted by Frederick Tamagi.
The Classics will be held at Red Bush Tea and Coffee Company in Kensington on every third Wednesday of the month, except in December. The Classics will feature local jazz vocalists interpreting the works of Julie London, Sarah Vaughan, Johnny Hartman, and others. The singers will be backed by a talented all-star house band. Calgary vocalist and Listening Room creator Deanne Matley will be performing tunes inspired by Julie London at the first event.
Matley is thrilled that her concept is expanding. She noted, "Having a collective support my vision had been a dream of mine. The more listening rooms available, the more live music is supported on an intimate, listening level in Calgary."
In addition to Tamagi and Matley, David Andrew Wiebe from The Music Entrepreneur is also part of the collective, helping out on the multimedia side of things: audio, video, and the website. He is also scheduled to perform at The Circle in September and October.
The first The Circle event will take place on September 7. Cover is $10, and the event will begin at 7 PM.
The first The Classics event is scheduled for September 21 at 7 PM. Single event community membership is $20.
Contact
Red Flame
David Andrew Wiebe
403-585-9179
www.musicentrepreneurhq.com

Contact