OrthoNeuro Announces Its New Leadership Team, Focuses on Patient Driven Transformation
OrthoNeuro announces its new executive leadership team: Lisa Marconi, Chief Operations Officer; Jacqueline Petty, Executive Director of Business Operations; and Brian Hart, Director of Business Intelligence.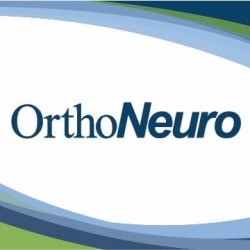 Columbus, OH, September 01, 2016 --(
PR.com
)-- OrthoNeuro announces its new executive leadership team led by President/CEO, Dr. Carl Berasi. This team will build on the company's success over the last 75 years, focusing on enhancing patient care, innovation, and practice growth.
"The new team brings a high level of energy, expertise, and enthusiasm to the group," said Dr. Carl Berasi, President/CEO. "The executives are very mission focused but understand the complexity of today's health care environment and the need to build a sustainable practice for the future."
Lisa Marconi, Chief Operating Officer
Ms. Marconi has been in the healthcare industry for 20 years with her primary focus being operations. Prior to her time at OrthoNeuro, she served as a practice administrator at a Columbus area OB/GYN practice, and clinical manager. During Ms. Marconi's seven year tenure, OrthoNeuro has seen significant growth including the addition of: two main locations in Central Ohio; twelve physicians; and the first orthopedic urgent care center in Central Ohio. OrthoNeuro was also awarded Best Orthopedic Practice by Columbus CEO Magazine four years in a row. As COO, Ms. Marconi will drive key change and transformation initiatives by collaborating with her management team to execute core strategies in concert with senior leadership to assure an optimal patient experience.
"My career path has been driven by a commitment to the success of OrthoNeuro," said Ms. Marconi. "My top priority as the COO will be to lead my team in the enhancement of patient driven care."
Jaqueline Petty, Executive Director of Business Operations
Ms. Petty joins OrthoNeuro from SportsMedicine Grant & Orthopaedic Associates in Columbus, Ohio where she has served as Practice Administrator since 2007. With over fifteen years of experience within healthcare, she has held various management roles in the insurance industry as well as with private multi-specialty physician practices. Her expertise includes financial operations/administration, physician billing, practice management in network settings, and PATH/Residency programs. Ms. Petty has developed full service practice management solutions for practice start-ups inclusive of site acquisition, operational setup, comprehensive billing services, and financial management. As Executive Director of Business Operations, Jacqueline will lead their business operations team overseeing financial operations, billing, rehab, and DME.
"I have a passion for my work in healthcare and view what I do as a calling not just a job," said Petty. "I look forward to being part of the team at OrthoNeuro and joining with them as they service their patients and the community."
Brian Hart, Director of Business Intelligence & Process Improvement
Mr. Hart has held various positions at OrthoNeuro over the last eight years. As Project Administrator, Mr. Hart designed, implemented, and managed highly successful marketing, operations, public relations, and clinical programs. He tailored programs and interventions to meet patient needs based on breadth of clinical, industry, and business knowledge. As Director of Business Intelligence & Process Improvement, Brian will have a blended role between their business and clinical operations focusing on streamlining processes, driving continuous improvement, and leveraging data to enhance outcomes.
"I am excited for the continued opportunity to serve the patients of OrthoNeuro and work with our staff to enhance the delivery of care in this continuously changing healthcare environment," said Mr. Hart.
Mr. Hart also holds a Master in Business Administration from Franklin University.
About OrthoNeuro
OrthoNeuro is a multidisciplinary center of board-certified physicians specializing in orthopedic surgery, neurology, neurosurgery, and physical medicine and rehabilitation. With offices in Westerville, New Albany, Grandview, Pickerington, and Dublin, OrthoNeuro is committed to providing patients throughout Greater Central Ohio with convenient access to an exceptional patient care. For more information about OrthoNeuro visit
www.orthoneuro.com
or call 614-890-6555.
Contact
OrthoNeuro
Heather Benjamin
614-839-2142
www.orthoneuro.com
Director of Marketing and Communications

Contact