5 Things Your Child Should Take to School Everyday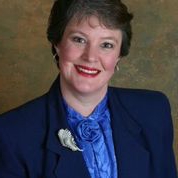 Minneapolis, MN, September 04, 2016 --(
PR.com
)-- What are the things your child should bring to school every day to ensure success? With school starting, it's time to help your child learn to get organized, and it's vital to help your son or daughter be ready to focus and learn. The five items are: something in which to hold pencils, lunch, proper clothing for the weather, a computer or iPad, and a time management schedule. These things are most important for your child to make the best of each day.
Your child needs a case or bag for pens and pencils. It should be compact and easy to carry while being big enough to also carry a pencil sharpener and eraser. Small items can be lost or misplaced, or they may fall to the bottom of your child's backpack.
Breakfast and lunch are the two most important meals of the day because they give your child energy, as well as feed the brain in order to better focus. If you do not pack your child's lunch, then make sure that he has money to buy lunch. Eating every few hours keeps your child's energy level consistent, and it fuels the brain regularly so that the student can focus throughout the day. Also, remember to offer your child a nutritious snack when coming home from school.
Make sure that your child is dressed properly for what the weather brings each day. As the weather gets colder, they will need a jacket, hat and mittens, and warm shoes or boots. Many children go to school without proper clothes to wear outside for recess. It's hard for your child to concentrate when he comes in with frozen fingers and cold feet because he will be focusing on getting warm rather than on the teacher's lesson. If your child takes warm clothes to school, then the teacher can see that the warm clothes are worn outside.
Most schools supply computers or iPads for their students, and it's important for your child to have that with them in school. Not only does your child keep homework and assignments on it; it can also be used as a daily planner. Learning good computer skills and etiquette is important in today's technological world.
Your child's time management schedule is necessary so that she knows where she is supposed to be and what she is supposed to remember each day. Your child can use a paper and pencil or an iPad to create a time management schedule. It's important to keep track of the time studying and reading, and it's necessary to have a place for the parents to sign. Your child can use the schedule to help remember special days, like Hat Day, Inside Out Day, a class party, or Mom's birthday.
You, as a parent, should have your own time management schedule to keep track of your daily schedule, as well as your child's. It will help you remember birthdays, events and recitals, doctor appointments, and carpooling or extra-curricular activities.
Gail Marek, a professional organizer with Organized for Success, is teaching these tips and many others in her Organized, Smart Kids class through a 90-minute adult enrichment course near you now through the end of November. The session includes awareness of highly effective habits of organized kids, creating systems for organizing your child at home, cell phone and computer etiquette, dealing with learning disabilities, and a number of other topics.
This class is for parents and teachers, and a child age 12 years of age or older may come for free with each paid adult. Please check your local community education center for a class near you. Miss Marek teaches all around the Twin Cities and cities within 60 miles of the Cities. If you do not find a class in your city school district, please check other cities in your area.
Contact
Organized for Success
Gail Marek
651-788-9045

Contact