Changes Plastic Surgery Introduces New Incisionless Skin Tightening System by InMode
Changes Plastic Surgery, a plastic surgery center in San Diego, offers Inmode's new non-surgical skin tightening treatment.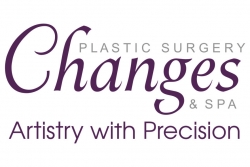 San Diego, CA, September 22, 2016 --(
PR.com
)-- Changes Plastic Surgery & Spa, located in San Diego, is introducing a
new incisionless skin tightening procedure
known as SkinTite and BodyTite. The process was developed by InMode, a leader in cutting edge aesthetic solutions, and Changes will be the first center in San Diego to have the technology and the most experience with it.
The SkinTite and BodyTite procedures work through the application of controlled thermal fields created by an electric current flowing between an internal cannula and external electrode. The thermal field coagulates subcutaneous fat and heats fibrous septa and papillary dermis, resulting in significant contraction of collagen.
The non-surgical skin tightening treatment can be used to provide similar results as a neck lift, brachioplasty, and mini facelift. SkinTite and BodyTite can also be used on the abdominal area, flanks, bra-line, and inner thigh.
"We're thrilled to bring this innovative procedure to our patients in San Diego," said Dr. Gilbert Lee, founder of Changes and an experienced InMode Luminary Instructor. "We want our patients to know that as great as this technology is, it's only as good as the people using it. Thankfully, the Changes team comprises a group of experienced physicians who are true artists and body sculptors and can ensure amazing results."
Studies show that the BodyTite procedure is more effective than laser-assisted liposuction, SmartLipo, and traditional radio frequency devices. The incisionless treatment has been shown to require less time for healing with most patients experiencing one week of swelling or bruising. The nature of the procedure also ensures no scarring. Clinical results show a 36.4 percent contraction in the skin's surface. Studies also show that skin tightening increases over the course of one year after the initial procedure. Skin was shown to be 34 percent tighter at one year than it was at six weeks.
About Changes Plastic Surgery and Spa:
Established in 1994, San Diego-based Changes Plastic Surgery & Spa was founded by Dr. Gilbert Lee, a triple board-certified plastic surgeon and recipient of Top Doctor Award in Plastic Surgery by the San Diego County Medical Society for 10 consecutive years. Combining artistry with precision, Changes Plastic Surgery & Spa offers breast surgery, body contouring, facial rejuvenation, rhinoplasty, and all types of cosmetic and revisionary surgeries for men and women. The practice also incorporates state-of-the-art 3D Computer Imaging, allowing patients to view virtual results prior to surgery. Changes has also teamed with InMode to provide the revolutionary SkinTite and BodyTite procedures, designed to tighten skin without incisions. To learn more, visit www.changesplasticsurgery.com.
Contact
Changes Plastic Surgery & Spa
Jill Darrah
858-720-1440
www.changesplasticsurgery.com/

Contact