"Rocky" Roque De La Fuente Fights for Electoral Rights of Virginia Citizens
"Rocky" Roque De La Fuente will defend the constitutional rights of US citizens to secure electoral reform in the State of Virginia tomorrow, September 23, 2016, when he presents his case against the Virginia Board of Electors at the Alexandria Courthouse.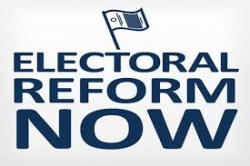 Alexandria, VA, September 22, 2016 --(
PR.com
)-- It's of no surprise that "Rocky" Roque De La Fuente has taken it upon himself to fight for the constitutional rights of US citizens to secure electoral reform. "Having encountered many obstacles to obtain ballot access in the State of Virginia during this election cycle, it became clear that the current processes are designed to exclude any individual that is not part of the political establishment or a party's 'preferred' candidate (as occurred during the Democratic primary)," says De La Fuente.
Tomorrow, September 23, 2016, "Rocky" will present his case against James B. Alcorn, Clara Belle Wheeler, and Singleton B. McCallister in their official capacity as members of the Virginia Board of Elections. "Rocky" will address how incredibly archaic he believes the statutes and procedures are, as well as how they go against the very Constitution upon which this nation was built.
Presidential candidates must obtain electors to qualify. "However, Virginia has created unnecessary hurdles including a requirement of electors to present their Social Security numbers (SSNs). The collection of SSNs is not only a nuisance, it is a severe restriction on speech that directly violates the First Amendment, as well as one's right to privacy under the Fourth Amendment," says De La Fuente.
It is important that the citizens of Virginia demonstrate their support for "Rocky" tomorrow, September 23rd, at the hearing scheduled for 10:00 am at the Alexandria Courthouse located at 401 Courthouse Square, VA 22314.
Background
"Rocky" Roque De La Fuente is living proof that the American Dream can be achieved by those who are inspired to pursue it. He has an amazing record of overcoming obstacles and achieving success. From being licensed by the FAA to fly single engine planes at the age of 20 to owning 28 automobile dealerships and becoming Chairman of the National Dealers Council for the third largest automobile manufacturer in the world by the age of 28, Rocky is in a league by himself. He also created a banking network in 1982 to help address an economic crisis in Mexico and established impressive real estate holdings throughout the United States while generating thousands of new jobs along the way. Rocky holds a bachelor's degree in Physics and Mathematics (Magna Cum Laude) and exudes a passion for his country and for those who seek the opportunity to fulfill their version of the American Dream.
For more information please visit: https://www.rocky2016.com/
Twitter: @VoteRocky2016
Facebook: https://www.facebook.com/voterocky2016
YouTube: https://www.youtube.com/channel/UCwWkeiS23HBvDgPBqbBzyQA
Contact
Rocky 2016 LLC
Danielle De La Fuente
619-917-2077
www.Rocky2016.com

Contact