Never Search for a Voucher Code Again – Browser Extension Pioneers, Pouch, Launch to the UK Market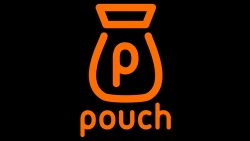 London, United Kingdom, October 01, 2016 --(
PR.com
)-- Pouch, the hotly anticipated voucher code Chrome application startup and MassChallengeUK finalist, has now officially launched following a successful beta test that required over 750 beta testers and more than 3000 UK retailers.
Pouch, today, officially released its first product to UK consumers. By providing technology that ensures users never have to search for a voucher code again, the London Headquartered tech firm aims to be the go-to tool for saving time and money when buying online.
Pouch is free to download and use from
joinpouch.com
.
Providing working voucher codes for over 3000 eCommerce sites in the UK, Pouch instantly gives its users the best discounts straight to their baskets – removing the need to actively search for them.
Recently selected as finalists for the prestigious accelerator MassChallenge UK, Pouch is moving from strength to strength as one of the few pre-revenue startups on the programme (although they are now making revenue).
"It is simply too hard and frustrating to find and redeem valid voucher codes when shopping online," commented Ben Corrigan, Co-founder and Marketing Director at Pouch. "Retailers spend millions of pounds driving users to their websites, and millions more optimising those sites for conversions, yet over 75% of users abandon the checkout page. One of the most common causes of this abandonment is due to users leaving to search for voucher codes. Due to Pouch, retailers no longer need to rescind control of their user journey. The user stays on the website and enjoys a seamless experience, while retailers see a direct increase in sales as a result."
As the first voucher code chrome application of its kind in the UK, Pouch has received a high level of interest from both consumers and retailers in the UK ecommerce market – currently valued at £60 billion. "Voucher code usage has been steadily increasing across all user segments in recent years. In fact, voucher code redemption increased 43% in 2015, and this trend is forecast to continue as the UK continues to experience economic uncertainty," added Corrigan.
Founded this year by entrepreneurs Vikram Simha, Jonathan Plein and Ben Corrigan, Pouch is set to disrupt the voucher code discount market in the UK by providing the best voucher codes for products in the blink of an eye, or in this case, the click of a mouse. To download the application for your chrome browser for free, just visit www.joinpouch.com
One of Pouch's core values is to make buying online as frictionless and seamless as possible.
About Pouch:
Pouch is a Google Chrome application that gives users access to the best voucher code discounts straight to their baskets. Pouch recognises the eCommerce website it's users are on, and then draws from its extensive database of voucher codes and applies them to users' baskets during the checkout phases on over 3000 eCommerce websites. Pouch is currently a participating member of the Mass Challenge Accelerator programme.
Press contact: Tom Lawrence
Email address: press@joinpouch.com
About MassChallenge:
MassChallenge is the most startup-friendly accelerator on the planet. No equity and not-for-profit, we are obsessed with helping entrepreneurs across all industries. MassChallenge rewards the highest-impact startups through a competition to win a portion of several million dollars in equity-free cash awards. To date, 835 MassChallenge alumni have raised over £1 billion, generated over £440 million in revenue, and created over 50,000 jobs. For more information, please visit masschallenge.org.
Top MassChallenge UK 2016 partners include: JPMorgan Chase Foundation, GCHQ, ViiV, BCG The Boston Consulting Group, Swiss Re, IBM, School of Management Fribourg, Digital Catapult, Satellite Applications Catapult, EMC2, Fried Frank Technology, Taylor Wessing, Eversheds, Crowdcube, Tobacco Dock, Red Lorry Yellow Lorry, Interchange, UK Business Angels Association, Angels Den, Moo, Hubspot, and Tech City UK.
Contact
Pouch
Ben Corrigan
07792630838
www.joinpouch.com

Contact