New Web Series Titled Funeral Cribs Provides a Peek Into Interesting Funeral Homes
Funeral Cribs is a web series that is produced by a software company in the funeral industry called Tukios. The series highlights funeral homes with an interesting story, or beautiful facilities.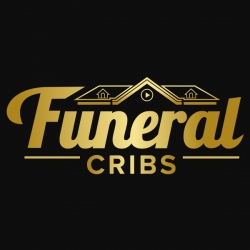 Ogden, UT, October 08, 2016 --(
PR.com
)-- Tukios is excited to announce a new web series showcasing funeral facilities with interesting properties and unique stories. At each location the host will take us on a tour of their "crib," share their history and unique interests.
The name is a twist on the popular MTV series just titled "Cribs" where celebrities take the viewers on a tour of their homes and show off their cars, hobbies, and other interests. Since this show is meant to have a similar feel it shares a similar name.
Curtis Funk, founder/dreamer at Tukios said this about Funeral Cribs, "During my years in the funeral profession, I've noticed a couple of behaviors that many funeral directors share. They love to take you on tours of their facility and they love to visit and learn from other locations. Funeral Cribs is designed to play to those behaviors." Each video is professionally produced with a more upbeat soundtrack than you would typically find in the funeral profession. The primary viewership will be other funeral directors, but the host funeral home is welcome to share their episode with their community.
This series is meant to genuinely tell the story of the host property. It is not meant to promote or sell any specific product or service.
The pilot episode of Funeral Cribs was filmed at Larkin Mortuaries in Salt Lake City, Utah and can be seen by visiting www.funeralcribs.com. If you are aware of any funeral homes, cemeteries, or other facilities in the profession that you feel would make a good candidate for an episode of Funeral Cribs please send your suggestions to funeralcribs@tukios.com.
Any vendors who are interested in sponsoring an episode can also contact funeralcribs@tukios.com.
Contact
Tukios
Curtis Funk
801-682-4391
www.tukios.com

Contact