E-Database Marketing Enters Global Arena Delivering Up to Date and Sales Enhancing Business Leads for the B2B Segment
E-database marketing, reputed for its avant-garde database and email marketing solutions has now expanded its services worldwide. The company prides itself in offering business leads via its sophisticated marketing solutions that are tailor-made to the scope and needs of client businesses.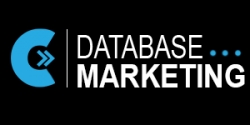 Houston, TX, October 20, 2016 --(
PR.com
)-- E-Database Marketing now delivers business leads worldwide to more than 43 industry segments. The company has become synonymous with unprecedented business growth in recent years. It has been delivering services to a wide range of large, medium, and small-scale businesses across various industry segments in the United States and Canada.
The multi-channel marketing services offered by the company aim at propelling brand exposure, visibility, and sales of businesses on a global scale. The creative and all-encompassing marketing processes devised by the company, powered with their path-breaking technology, have made businesses exceed their sales and profit target profoundly.
At E-Database, services aim at transforming business processes into streamlined and simpler form. Businesses can now integrate their customer support, marketing, sales, and other vital departments seamlessly, ensuring unmitigated business growth.
The services cover an immense range of segments, saving businesses their valuable time with the extensive resources and research capabilities. All business leads are accurate, updated, relevant, and of top quality. With a spam free guarantee and compliance to industry standards and regulations, the quality business leads offered at E-Database Marketing drive the marketing programs efficiently and with stupendous success.
The services offered include data cleansing and enhancement, email marketing, customer profiling, industry analysis, targeted list building, data licensing, and database marketing services including Big Data management and marketing. The exclusive and growth-oriented services of the company guarantee its business clients millions of B2B contacts, quality audits, and efficient and quick data delivery.
The comprehensive database services power businesses into creating a perfect marketing strategy in line with their business needs, thus ensuring immense profit and growth potential. The company boasts of exclusive domain lists and services that extend beyond the expectations of clients, guaranteeing businesses a competitive edge of mammoth proportions.
The refined business data solutions that meet with and excel industry standards enable clients a guaranteed maximum ROI with minimal costs. The company has excellent customer retention statistics, which is mainly because of its top-notch services that offer millions of business profiles, executive contacts, and marketing services to businesses of any scale.
Businesses just need to select from the quality assured options of industry type, location, job title, revenue size, market value, etc., to ensure a highly targeted and lead generating marketing campaign. They stand to gain competitive advantage with the focused and technology powered services offered at E-database marketing.
E-Database Marketing Services
E-Database Marketing Services is now a global marketing services company, providing multi-channel business leads to its European and international clients. The company has served as a driving force for businesses worldwide with its database marketing services that unlock valuable information and boost revenue and maximize investments.
For more details,
http://www.emaildatabase.marketing/
visit the company website.
Contact
E Database Marketing
Susam Miller
+(832) 548-4589
http://www.emaildatabase.marketing/

Contact
Multimedia
E-Database Marketing how would you convince the prospects that your services or product are level-up than your competitors? You need to prove it. Will you go for gate crashing or cold calling? know more..