Lorraine A. McGee Recognized as a Professional of the Year by Strathmore's Who's Who Worldwide Publication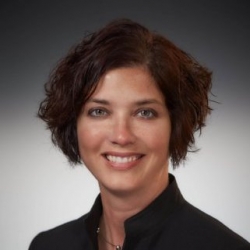 Cazenovia, NY, October 25, 2016 --(
PR.com
)-- Lorraine A. McGee of Cazenovia, New York has been recognized as a Professional of the Year for 2016 by Strathmore's Who's Who Worldwide for her outstanding contributions and achievements for over 26 years in the financial field.
About Lorraine A. McGee
Ms. McGee is the Relationship Manager for Key Bank, which provides financial and banking services in Syracuse, New York and nationally. She is responsible for building relationships with clients to determine their investment and other financial needs. She specializes in wealth management and advising clients regarding the growth, preservation and transfer of their personal wealth. Ms. McGee also serves as a Team Leader. She is affiliated with the N.A.P.W. She was honored with the New England Financial Star Award in 2006, the M&T Bank Top Performer Award in 2008 and the M&T President's Council in 2009. In 2013, Ms. McGee received the Woman of the Year Award from the National Association of Professional Women, and in 2015, received the Key Bank Partnership Award and the Key Private Bank Outstanding Performance Central New York Award. She was also recognized in the Women of Distinction Magazine.
Previously, Ms. McGee served as a Private Client Advisor for Wilmington Trust Company for 7 years, as a Financial Representative and Investment Specialist for New England Financial and held numerous roles with AIG. She has over 26 years in the financial industry, originally starting her career with AIG Royal Alliance as a Registered Representative and Vice President of Operations from 1990 through 2001.
After obtaining a B.S. in General Education, K-3 in Music from the University of Connecticut in 1992, Ms. McGee became a Certified Wealth Strategist from the Cannon Financial Institute and a Certified Fund Specialist from the Institute of Business and Finance. She has three children, Hope, Jack and Emily. In her spare time she enjoys running triathlons, golf, rowing, skiing and hiking.
For further information, contact www.keybank.com.
About Strathmore's Who's Who Worldwide
Strathmore's Who's Who Worldwide is an international advertising, networking and publishing company based in Farmingdale, New York. They are proud to be able to satisfy their clients and continue to have repeat clientele due to their longevity and pride in their products and services. The Owners strive to connect business professionals to enhance their contact base and networking capabilities so they can get the acknowledgment and publicity within their industries and beyond. The Strathmore family has been providing these valuable services for over two decades. They target executives and professionals in all industries to be featured in their publication and on-line directory. Industries include business, law, education, healthcare and medicine, fine arts, IT, government, science, real estate, entertainment and many more accomplished fields. Professional profiles are listed in an annual hardcover journal and in a detailed, searchable database on the website www.strww.com.
Contact
Strathmore Worldwide
Susan Perrault
516-677-9696
www.strathmoreworldwide.com
Syndi Reibman

Contact