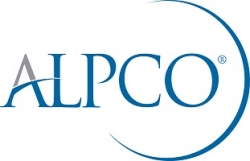 Salem, NH, November 15, 2016 --(
PR.com
)-- ALPCO is now offering a line of research assays for the investigation of common bacterial and parasitic gastrointestinal (GI) pathogens including Giardia lamblia, Cryptosporidium spp., Blastocystis hominis, Entamoeba histolytica/dispar, and Clostridium difficile. These assays can be used to research differences in symptoms of gastrointestinal disorders such as irritable bowel disease (IBD) and irritable bowel syndrome (IBS) as a result of GI pathogen infections.
"There is a growing need in the gastrointestinal research field to fully understand the difference between GI pathogens and disorders in order to proactively detect and treat outbreaks," explains ALPCO's President, Sean Conley. "This line of gastrointestinal pathogen assays provides researchers with rapid, flexible, and economical tools to assist in their fecal sample processing."
All of the gastrointestinal pathogen assays include simplified protocols as well as ready-to-use reagents and controls, saving laboratories time and money. The assays are flexible featuring break-apart wells, allowing researchers to customize their plates depending on the number of samples needed. All of the assays can be run on either manual or automated systems. Visit alpco.com to learn more about these
new gastrointestinal pathogen assays
from ALPCO.
About ALPCO
American Laboratory Products Company (ALPCO) was founded in 1991 as an importer and distributor of immunoassay-based products for the North American life science markets. The company has since grown into a premier channel representing over 60 collaborating partners from around the globe. In 2008, ALPCO expanded its capabilities with the launch of an organically developed product line focused in the area of diabetes and obesity research while also remaining true to its roots by continuing to provide "Immunoassays Beyond the Ordinary."