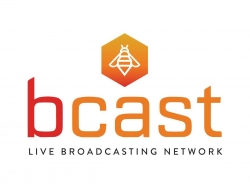 Reston, VA, November 01, 2016 --(
PR.com
)-- BCAST, a social media broadcasting network set to transform how individuals access live events, people and activities, today announced that it is adding a new feature called "Blast" to its mobile application that will provide users the ability to take eight second "long-looping" videos and share to all social media outlets. The addition of this feature is in response to Twitter's shutting down of the popular "Vine" six-second video service.
Mike Hodge – CEO of BCAST explains: "We have always been intrigued with the popularity of Vine and we were puzzled when Twitter announced its decision to close it down and as such we elected to step in with the addition of a functionality very similar, not as a stand alone app but as a feature within the BCAST mobile application and as a category on the web properties. We also elected to increase the time limit to eight seconds to accommodate our sports content providers. With one click of the 'Blast' button users can record videos which will continuously loop and share them on BCAST.com and across all other social platforms – be it Facebook, Twitter, Instagram, YouTube, etc. In addition, BCAST users will be able to take 'snippets' of longer videos already on our platform and create 'Blasts.'"
BCAST expects to debut the "Blast" feature along wth a rebranding and debut of new web creative/functionality on BCAST.com in the next 30-45 days.
About BCAST.
BCAST is a cloud based mobile social broadcasting network/platform which provides "live" broadcasting capabilities to and from mobile devices, the web and smart TV's with a focus on sports, celebrities and news. BCAST is available in the iOS App Store, on Google Play and on the web at www.bcast.com. Bcast is founded on the principal of using new ideas, methodologies and emerging technologies to bring live streaming and video to every day life in ways historically unavailable.