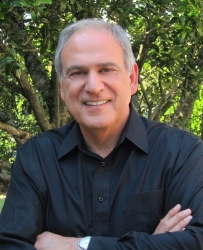 New Orleans, LA, November 03, 2016 --(
PR.com
)-- Executive Development Coach and Speaker, Fred Reggie has been selected by Aetna International to deliver the keynote address at its "Americas 2016 Growth Forum" in November. The site of this year's forum will be the Ritz-Carlton New Orleans and Reggie's keynote theme will be "Building Your Brand Through Storytelling." Executives and key staff from the company's multi-national offices will be in attendance.
"Storytelling is a critical component of creating a substantive narrative about any business enterprise," says Reggie. "Stories crystallize the corporate message and makes it both memorable and repeatable thus keeping it alive after the presentation."
Reggie, an accomplished professional speaker and presenter, has addressed hundreds of audiences nationwide over the past 30 years. He has worked with executives, community leaders, and professionals on positioning their brand at the pinnacle of the respective industry by incorporating the story behind the success.