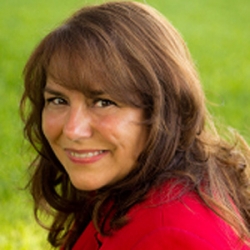 Richmond, VA, November 03, 2016 --(
PR.com
)-- Advanced Patient Advocacy, LLC (APA) announced today that Julie Shaw-Noel of ParrishShaw, an Advanced Patient Advocacy company, received the 2016 Bill Spare National American Association of Healthcare Administrative Management (AAHAM) Recognition Award.
The Bill Spare National AAHAM Recognition Award is presented to a National AAHAM member to acknowledge and honor significant, commendable and longstanding contributions to the AAHAM organization. The award is named in honor of Bill Spare, CPAM, who served as the National AAHAM president from 1996 -1998. Ms. Shaw-Noel, Vice President of Business Development at ParrishShaw, received the award on October 5, 2016 at the AAHAM Annual National Institute. She was nominated by 5 different chapter presidents. Ms. Shaw-Noel has been an AAHAM chapter member for 23 years and is currently a member of 10 chapters.
"I am honored and touched to receive this award named after my late friend Bill. I am grateful for the business relationships and friendships that I have made over the 23 years I have been involved and look forward to new ones in the future," said Julie Shaw-Noel.
Advanced Patient Advocacy, LLC is a privately owned company that provides a comprehensive suite of revenue cycle services to healthcare organizations to assist patients in navigating and connecting to payer solutions which include Medicaid, Workers Compensation, Motor Vehicle, Disability, General Liability and State/Federal Healthcare Exchanges. Advanced Patient Advocacy services healthcare organizations on a nationwide basis and has built its reputation by creating customized screening and enrollment solutions to address client specific needs.
ParrishShaw provides industry-leading revenue cycle services to healthcare organizations on a national basis. Services within the revenue cycle continuum include denial management and appeals, aged insurance accounts receivable management, out-of-state Medicaid credentialing, and system conversion claim inventory recovery. ParrishShaw has established itself as a valued business partner to its clients by providing maximum flexibility and creativity in solving critical business challenges.
For more information regarding Advanced Patient Advocacy:
Call 877.272.6001, visit
www.aparesults.com
or email Rodney Napier at: rnapier@apallc.com.