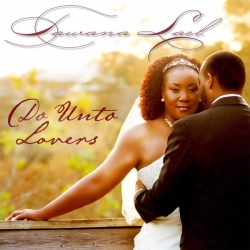 Atlanta, GA, November 13, 2016 --(
PR.com
)-- On Friday, November 11, 2016, K.Y.D.A Entertainment has announced the release of Tawana Lael's New Single "Do Unto Lovers," which is certain to satisfy the cravings of true R&B Lovers everywhere. Produced by DeLaVanta Tabor and Tawana Lael. "Do Unto Lovers" delivers a sexy, yet soulfulness that immediately captivates and demands the attention of her audience. She uses seductive tones in the beginning of the song, and then releases her powerhouse vocals that take the song to a complete climax. Classic R&B music is back, and Tawana Lael is definitely setting the tone.
About Tawana Lael
This New York native is a singer, songwriter, producer, and an actress, who has appeared at several venues around New York, including, The Apollo, The National Black Theatre, Reins, and Sweetwaters, just to name a few. She has also performed in several Off Broadway plays in New York City as well. Since moving to Atlanta Tawana has graced such stages as; the 14th Street Play House, The Alliance Theater, and Theatrical Outfit, and The Apache Café, just to name a few. After the release of her first CD project "Journey To Love," Tawana Lael was invited to perform at the Wednesday Wine down at Centennial park, and received rave reviews. Her sophomore project "A Brand New Day," received consideration in 11 categories during the 58th Grammy Award season.
Preparing for multiple future events, Tawana is looking forward to her "Journey To A Brand New Day" Tour, which will take place in the late spring of 2017. For more information, and to listen to the sounds of Tawana Lael please visit
www.tawanalael.com
.