Taco Tequila Kombat Championship
Charleston, South Carolina's top restaurants battle for Food & Beverage glory in Taco Tequila Kombat, a Head to Head competition - Best Taco & Tequila Pairing Wins. Stars Restaurant and Cocktail Club will face off November 21st for the tournament's 4th overall title.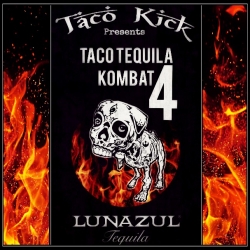 Charleston, SC, November 15, 2016 --(
PR.com
)-- An underground tournament between chefs and bartenders in downtown Charleston has been held four consecutive years right under the nose of society. When asked about the origins of this tournament the creator (Lewis Kesaris) said that "different than mainstream society, restaurant employees work while the rest of the world plays and sleeps. Every holiday means triple the work, Friday/Saturday good luck getting home by 3AM, and don't forget to be back at 7AM! So when do our restaurant employees have a chance to go enjoy the Industry they love? Monday Night at Taco Tequila Kombat. It's not just a competition, it's a party, it's a networking event, it's a team building event, it's a place where people who know food and beverage talk F&B, but mostly it's a Party!"
Stars Restaurant and Cocktail Club will be competing for Taco & Tequila glory in this year's Taco Tequila Kombat Championship. Monday, November 21st 9PM Eastern Time at Republic Garden & Lounge chefs will fire up the grill, bar tenders will ice their glassware, hundreds of taco and tequila fans will line up to taste the city's premiere drinks & cuisine, DJ Natty Heavy will be spinning while the city's toughest industry food & drink critics choose this year's champion. Taco Tequila Kombat was created by Charleston, SC's Taco & Tequila expert/ Rebel Taquería owner Lewis Kesaris and backed by Lunazul Tequila four year's and running. For more information on Taco Tequila Kombat visit: facebook.com/events/1318614091495786/
Contact
Rebel Taqueria
Lewis Kesaris
843-619-0104
www.facebook.com/events/1318614091495786/

Contact