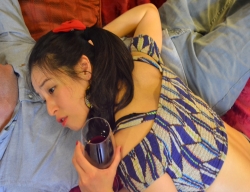 Washington, DC, November 28, 2016 --(
PR.com
)-- Infinity Stage, Sound & Film is pleased to announce the official launch of its new theatre and play publishing website at
http://www.InfinityStage.com
. Based in Washington, D.C., the website also serves as a one-stop-shopping center for producers and directors of live stage events and independent films, whether one is looking for actors, singers, plays and musicals, musicians, royalty-free sound effects and incidental music, or how-to articles and helpful hints on stage and screen.
The site includes a growing collection of exciting new plays and musicals by up-and-coming playwrights and composers from around the world, from zany comedies and bedroom farces, to political intrigues, musical adaptations of the classics, children's plays, puppet shows, bios and even monologues and radio plays. One of its earliest acquisitions was Hang Ups, a hilarious one-act musical by Morley Shulman, with songs by Dee Long, founding member of the Canadian classic rock band Klaatu. A new rock musical adaptation of Cinderella has backing tracks available for production companies, with tracks performed by Paul Bell and Johnny Castle of the blues-rock band The Nighthawks, fresh off their latest European tour, and vocal tracks featuring Broadway legend Ashley Park (The King and I, Mamma Mia) as Cinderella, Canadian singing sensation Nicole Raviv (If I Were a Boy cover/remix) as both Stepsisters, and veteran actor Mike Shiflett (Netflix's House of Cards, Spielberg's Lincoln) as the King of the Fairy Tale Kingdom.
In addition, Infinity Stage has an ever-growing selection of sound effects and incidental music, many of which are royalty free, and is now branching into data bases of available actors and singers, soon to include musicians, technicians and venues for films and live stage events throughout North America.