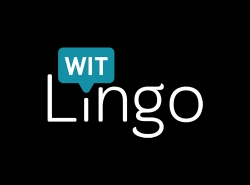 McLean, VA, December 08, 2016 --(
PR.com
)-- Witlingo, a McLean, VA based startup focused on building products and solutions for delivering highly usable far field voice conversations today announced that it is working with the Motley Fool to launch a Google Home stock market information Act. Customers will be able to ask Google Home for quotes on major indexes and individual stocks, as well as create and manage stock watchlists by just speaking to their devices.
The announcement comes in the heels of the release on November 29th, 2016, of The Motley Fool Alexa skill, making The Motley Fool one of the first companies to deliver capabilities on both platforms.
"The launch of Google Home a few weeks ago marked a major milestone in the field of voice," said Ahmed Bouzid, Co-Founder and CEO of Witlingo. "It affirms and establishes the far field voice space as a category in its own right and expands the reach of voice assistants to a whole new level."
The Motley Fool Google Action is slated to be launched before the end of the year.
"We have become convinced believers in the power of voice and are thrilled to have been able to move so fast to deliver to our members and to the general public the ability to easily tap into the information that matters most to them," said Tim Hanson, Director of Product at The Motley Fool. "We were determined to make sure that the Motley Fool becomes the go-to-agent for anyone who wants stock information using Google Home."
With Witlingo hosting both the Alexa skill and the Google Home agent, customers who have both types of devices will be able to "seamlessly move from one device to the next and maintain context," said Mr. Bouzid. "For instance," he added, "because the stock watchlist is maintained within the Witlingo cloud, customers will be able to access that list regardless of what platform they are on. All that they would need to do is to register their agent and skill once with Witlingo, and from that point on, conversational context, beyond simply the watchlist, is maintained and leveraged to ensure that customers have a consistent experience across multiple platforms.
"In addition to making the life of end customers easier, developers can also leverage the Witlingo Cloud to post data to one place and enable the delivery of analytics from one central source. Developers can use the same Witlingo RESTful API to post into the Witlingo cloud, regardless of whether they are delivering the experience on Google Home or an Alexa product. Business owners on their part will be able to log into the same Witlingo portal and view performance metrics about their Alexa Skill or Google Actions, enabling them to compare and contrast, and collect platform independent insights into how customers are doing or what customers want."
The Motley Fool Google Action will be for free to use by anyone who has a Google Home device.
For more information, contact Witlingo's Ahmed Bouzid at ahmed@witlingo.com or The Motley Fool's Alison Southwick at asouthwick@fool.com
About Witlingo
Witlingo is a Software as a Service product company focused on enabling enterprises to deliver highly usable conversations on devices such as the Amazon Echo.
About The Motley Fool skill
The Motley Fool is a global leader in multimedia financial and personal investment information and services.