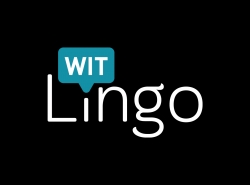 McLean, VA, December 15, 2016 --(
PR.com
)-- Witlingo, a McLean, VA-based startup focused on building products and solutions for delivering highly usable Alexa skills today announced its partnership with Minneapolis-St. Paul, Minnesota-based Digital DataVoice (DDV), an established Services leader in the delivery of voice automation solutions for enterprises of all sizes.
"We are thrilled by this partnership," said Ahmed Bouzid, Co-Founder and CEO of Witlingo. "Having a partner like DDV, with more than 20 years of experience building voice solutions for millions of end customers, working closely with us ensures that our Enterprise clients will be in good hands and will be able to deliver on the Witlingo Cloud the streamlined, value packed experiences that they expect from their Alexa and their Google Home solutions."
DDV, who builds Alexa skills for enterprise clients, sees the partnership with Witlingo as a key element to delivering solutions on a platform that provides them with the tools they need to engage iteratively with their clients.
"A SaaS product like what Witlingo is offering is exactly what we need to take our voice service offerings to the next level," said Mark Osen, President and CEO of DDV. "Especially with voice experiences, whether they are delivered by phone or now on devices like Amazon Echo and Google Home, you need the capability to monitor how the solution is performing in real time, learn as much as you can about customer reception and behavior, and adjust your solution to ensure that you identify hidden value, revise faulty assumptions, and improve the usability of the solution."
Witlingo offers out-of-the-box Analytics, Conversational Diagnostics, and Discovery tools through a web accessible portal. These tools will enable enterprise clients to obtain business relevant information on deployed experiences (adoption rates, stickiness, impact of the solution on Sales and Marketing initiatives), as well as designers and product managers to leverage the information to improve and expand the customer experience for value and usability.
For more information, contact Witlingo's Ahmed Bouzid at ahmed@witlingo.com or DDV's Mark Osen at mark.osen@ddvc.com.
About Witlingo
Witlingo is a Software as a Service product company focused on enabling enterprises to deliver highly usable conversations on devices such as the Amazon Echo.
About Digital DataVoice
Digital DataVoice (DDV)
DDV is a full service contact center solutions provider that specializes in voice automation and on traditional telephony platforms as well as mobile and emerging voice enabled delivery channels.