"Dystopia: The Crimson War," World-First Launch in Philippines and Australia
December 19th, World-first Launch in Philippines and Australia for Android and iOS; Services planned in other regions within the year; First-ever Gameplay movie Released; Cyberpunk Sci-fi world created by former Call of Duty Concept Artist.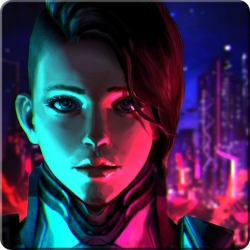 Seoul, Korea, South, December 20, 2016 --(
PR.com
)-- Creating much hype with the new graphics and its unique world-view, 'Dystopia: The Crimson War' confirmed its title and released the first-ever gameplay video. The developer, Blackbeard, delivered the news that it launched the service in the Philippines and Australia on December 19th, with plans to release in other regions as well.
Dystopia: The Crimson War, which has a distinctive battle system, allows users to enjoy dynamic battles with one hand via optimized control system for mobile. Rhythmical attack and consecutive inputs offers the very best of the action RPG. Especially, the automated battle system created by a new AI that learns user's play patterns presents a new and exciting challenge to those that are tired of simple game plays.
Plus, the unique graphics set in the near future that was produced by the former Call of Duty Concept Artist adds fun and elaborate battle scenes for users who are waiting for a new and exciting RPG. Blackbeard's CEO, Ryan Kang, says that they "have prepared extensively for those who have been waiting for the game so patiently until now. Blackbread will open the services in order and listen to the user feedbacks in order to improve the overall quality of the game. Thank you for the love and support." The latest news and updates on 'Dystopia: The Crimson War' is on www.blkbrd.co.kr.
Contact
BlackBeard Inc
Sue Lee
82-10-9564-5556
www.blkbrd.co.kr

Contact