Elizabeth Hunter Ashley, MM Recognized as a Professional of the Year by Strathmore's Who's Who Worldwide Publication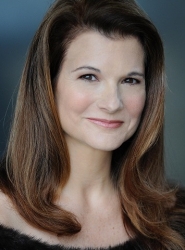 Danville, CA, January 17, 2017 --(
PR.com
)-- Elizabeth Hunter Ashley, MM of Danville, California has been recognized as a Professional of the Year for 2016 by Strathmore's Who's Who Worldwide for her outstanding contributions and achievements for over 20 years in the fields of entertainment and vocal education.
About Elizabeth Hunter Ashley, MM
Ms. Hunter Ashley is an international Vocalist, Musician and Teacher. She is the Sole Proprietor of The Elizabeth Hunter Ashley Performance Studio in Danville, California, which specializes in performance with a variety of Operatic and Vocal Genres and provides private vocal teaching in the Italian Bel Canto Method Vocal Technique. A professional Lyric Coloratura Soprano, she specializes as a Soloist in Oratorio, Opera, Concert, Sacred, Musical and Cabaret. Ms. Hunter Ashley works primarily as a Concert Soloist as well as Private Voice Teacher. She has served as the Soprano Soloist for the Sing A Long Messiah for 18 years. She co-founded a music arts foundation, The Pure Delight Foundation, and volunteers as a soloist for charitable organizations. Ms. Hunter Ashley performs with various Orchestras including a recent concert with the Austin Minnesota Symphony in 2016 and has an upcoming concert with the Contra Costa Chamber Orchestra in California in 2017. She is an active concert, recital and church singer in the East Bay of San Francisco. She has performed as a Featured Soloist with over 16 orchestras in the United States, and internationally. Some of her favorite roles have been in "Die Fledermaus," "HMS Pinafore," "Carousel," "Gianni Schicci" and "Bastien Et Bastienne."
Ms. Hunter Ashley is an adjudicator for the National Teachers of Singing in Northern California as well as the California Music Educators Association. She performs regularly for various fundraisers and donates the sales of her Christmas-themed CD, "A Season of Serenity" to include a percentage of profits given to the NYC Franciscan Order after 911 and to the families of the victims of the Sandy Hook shooting in Connecticut. She continues to donate proceeds for her concerts to many people including the Lwamondo Parish in South Africa. She has also released a CD of Composer John VItz, "The Cure' of Ars." Ms. Hunter Ashley is a member of Mu Phi Epsilon, Gamma Phi Beta, the O.P.F., the S.F.N.A.T.S., the C.C.M.T.A.C. and the P.E.O., where she served as President for two years of Chapter WF in Danville, California.
Her honors and awards include being the Miss Minnesota and Talent Winner, 1985, Miss Austin and Talent Winner, 1984, and the Miss America Scholarship Pageant. She was the Recipient of the Austin Minnesota Music Hall of Fame, the Concerto Competition Winner-Graduate College Level and a Finalist in Graduate and Undergraduate for the National Association of Teachers in Singing (NATS). Ms. Hunter Ashley has three nominations for "Best Leading Lady" for the Shelley Award in East Bay San Francisco, California which includes her role as Lily in "The Secret Garden" and her role as Marsinah in "Kismet." She sang the National Anthem for the College World Series in Omaha, Nebraska and the American League Championship Series game at the Minneapolis "Metrodome." She was the Featured Performer at the California State Convention in San Jose, California for the International P.E.O. organization and the P.E.O. International Convention in San Diego, California. Ms. Hunter Ashley was the Soloist in the "HoraNovissima" Mass from Horatio Parker with the Mozart Prodigy Orchestra in Salzburg, Austria.
Ms. Hunter Ashley is especially proud of touring with Director Bruce Koliha on his Belcantor tour to Europe in 2014 which included a voice choir of over 100 singers. She was a soloist and guest soprano traveling to Paris, London and Rome for 7 performances in venues including Notre Dame Cathedral, a Mass at St. Peters Basilica, a French chateau and a rare performance in the Sistine Chapel.
Born in Fremont, Nebraska, Ms. Hunter Ashley obtained a B.M. in Music Performance in 1982 and a M.M. in Music Performance in 1995 from the University of Kansas. Prior to settling in California, she worked with The Opera Omaha Company as an Assistant Resident Artist for their Heartland Opera Theatre, as well as a member and soloist of the Opera Chorus for 3 seasons. She is married to John Ashley and has two children, Jack O'Neil and Noah Ashley. In her spare time, Ms. Hunter Ashley enjoys golf, tennis, skiing, philanthropy and traveling extensively with her family. Their most recent trip was to the 2016 Olympics in Rio de Janeiro, Brazil.
For further information, contact
www.elizabethhunterashley.com
.
About Strathmore's Who's Who Worldwide
Strathmore's Who's Who Worldwide is an international advertising, networking and publishing company based in Farmingdale, New York. They are proud to be able to satisfy their clients and continue to have repeat clientele due to their longevity and pride in their products and services. The Owners strive to connect business professionals to enhance their contact base and networking capabilities so they can get the acknowledgment and publicity within their industries and beyond. The Strathmore family has been providing these valuable services for over two decades. They target executives and professionals in all industries to be featured in their publication and on-line directory. Industries include business, law, education, healthcare and medicine, fine arts, IT, government, science, real estate, entertainment and many more accomplished fields. Professional profiles are listed in an annual hardcover journal and in a detailed, searchable database on the website www.strww.com.
Contact
Strathmore Worldwide
Susan Perrault
516-677-9696
www.strathmoreworldwide.com
Syndi Reibman

Contact