Experts Share Vital Cyber-Security Tips for 2017
SEO Shark shares advice on how to keep your information safe on the internet in the New Year.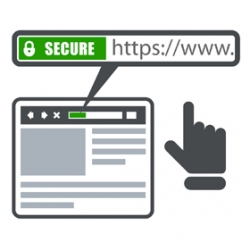 Sydney, Australia, January 18, 2017 --(
PR.com
)-- SEO Shark, Australia's leading SEO experts, have put together a list of must-know Cyber-Security tips all website owners need to consider as we begin 2017. With more than ten years of experience in SEO and web design, SEO Shark's suggestions include installing an SSL certificate and backing up your data regularly to ensure your data remains safe.
An SSL certificate is essential for every website, ensuring your data is kept safe and encrypted.
SEO Shark
recommends making the installation of an SSL certificate a priority in regards to Cyber-Security in 2017. SEO Shark also advocates using strong passwords and suggests never to use the same password twice. You can use secure services such as IPassword or LastPass to keep track of all your passwords.
Due to the rising number of hackers and spammers that roam the internet, it is extremely important to have Cyber-Security measures in place. The potential damage that hackers can do if they gain access to your information makes spending the time to put strategies in place well worth the effort.
"Data security and the threat of hackers is a critical component of web ownership in 2017," says Lucas Bikowski, Managing Director of SEO Shark. "Simple but often overlooked measures such as having an SSL Certificate and backing up your data will go a long way to ensuring you avoid any potential headaches," according to Bikowski.
Bikowski also recommends running an inside analysis of a threat beforehand to identify any shortcomings. "If an insider can uncover data and information then a hacker most certainly will. Performing an inside analysis is essentially like proofreading your work before you submit it."
Further, SEO Shark advises using a few different verification systems to make gaining access more difficult for hackers, while encouraging website owners to learn from their past mistakes.
For more information on Cyber-Security best practices, and further information on SEO Shark and their services, visit www.seoshark.com.au.
Contact
SEO Shark Pty Ltd
Kevin Marshall
1300732002
https://www.seoshark.com.au

Contact