Creekside Integrative Medical Center Announced Today That They Are Now Taking an Integrative Approach to Health Care
Dr. Gabor Farkas DC of Creekside Integrative Medical Center announced that those looking for an integrated approach to health care have a new option in Friendswood. Get that integrated approach at Creekside Integrative Medical Center - officially accepting new patients.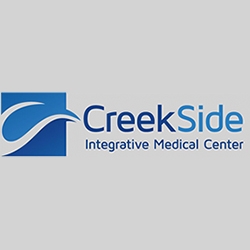 Friendswood, TX, January 21, 2017 --(
PR.com
)-- Dr. Gabor Farkas DC of Creekside Integrative Medical Center announced today that it has added an integrated primary care model developed by Dr. Farkas. "Bringing the very best of care to residents of the Friendswood area." When asked what made Creekside Integrative Medical Center decide to begin offering these new services, Dr. Farkas DC said, "The number of people in the United States that are having chronic medical conditions has reached near epidemic portions. Every day there is an opportunity to treat patients who are suffering with health conditions that can be associated to being in chronic pain. In fact, studies have shown that nearly 80% health conditions can be either directly or indirectly related to diet and nutritional status. All patients entering our office will receive the highest level of care, including preventive and lifestyle medicine, for treatment of new and existing health conditions. It's time to take a stand and help the people of Friendswood regain control of their health conditions as a result of their nutritional status. Patients who come to our clinic who are experiencing truly integrative medicine for the first time will be pleased and surprised by how thorough and involved their level of care is."
When asked why he thought chronic pain has become such a problem, Dr. Farkas DC said: "People have forgotten how to eat in a way that promotes health and wellness and the two go hand-in-hand. In fact, that is what made me decide to add a medical doctor, and nurse practitioner to our clinic. With the addition of a medical doctors to our clinic, we now have multiple doctors working together to change someones health with Integrative medicine which is a comprehensive approach that addresses the underlying causes of conditions."
Contact for questions or to learn more about our integrated clinic please contact:
Dr. Gabor Farkas DC
281-993-2225
http://www.creeksideintegrativemedicine.com/
Contact
Creekside Integrative Medical Center
Dr. Gabor Farkas DC
281-993-2225
http://www.creeksideintegrativemedicine.com/

Contact