Dutton Employment Law Launches New Employment Law Guides for Employees and HR Professionals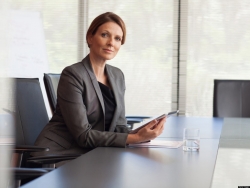 Toronto, Canada, January 24, 2017 --(
PR.com
)-- Today, a Toronto employment law firm, Dutton Employment Law, launched a series of informative guides on
employment law basics
.
Mary Beth Davis, Chief Marketing Officer of Dutton Employment Law, described the guides, which can be found online on Dutton Employment Law's website, as "a point for social justice. Too often this information is unreachable for the average individual, whether they are an employee or a small business person. It is too cost prohibitive to call a lawyer for the same basic advice that we decided to put up for free. The only other resource of this kind is the Ministry of Labour's, which is limited in a sense, to the minimum protections in employment law," stated Davis.
Dutton Employment Law's guides reference the "common law," which offers significantly more protections than those enforced by the Ministry of Labour under the Employment Standards Act. Only the courts have the jurisdiction for an individual to make a claim for common law damages, whereas an Employment Standards Officer only has the jurisdiction to lay a fine or make a limited order to pay. Thus, Davis states, "to really get the best outcome for your employment law case, you need to use the courts, and that usually means paying a lawyer." Therefore, as Davis goes on, "Dutton Employment Law came up with the idea of helping the public make educated choices when considering their employment law options, without having to pay a lawyer to get an understanding of the basic concepts."
Dutton Employment Law's guides include what it calls, "the most asked about employment law issues":
1. Do I Need an Employment Lawyer?
2. Guide to Wrongful Dismissal
3. Guide to Severance Pay
4. Guide to Just Cause Terminations
5. Guide to Termination Clauses
6. Guide to Notice
7. Guide to Employment Law Remedies
8. Guide to Constructive Dismissal
9. Guide to Human Rights in the Workplace
10. Guide to Employment Insurance
Dutton Employment Law is one of Toronto's
top employment law firms
. Contact them today for a free 15-minute telephone consultation at 416.551.1153.
Contact
Dutton Employment Law
Norman Brecht
416-551-1153
duttonlaw.ca

Contact