Careington International Corporation Launches Rebrand with New Logo and Website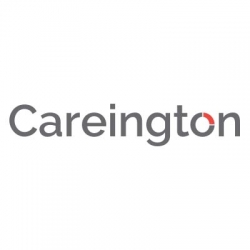 Frisco, TX, January 25, 2017 --(
PR.com
)-- Careington International Corporation today announced the official launch of its new brand, including a new logo, tagline and completely redesigned website. The rebranding and redesign fully align with the company's niche space in the benefits market and its new tagline: Solutions Simplified.
Since 1979, Careington has been a trailblazer in the dental space. In the past decade, their unique model has expanded into that of a pioneering multi-product aggregator and nationally licensed full-service administrator.
Today, Careington is a solutions-driven company structured to design, develop and deliver industry-best product and service solutions that serve its clients, customers, providers and producers. Careington's easy-to-access, easy-to-use non-insured savings solutions help improve individual access to affordable care and access to savings on care. This commitment to providing effective solutions to all audiences is reflected in the new logo design and emphasized in its new tagline.
"We are excited to reveal our new company logo and brand as part of our ongoing efforts to venture into unique and valuable initiatives. Our rebranding brings us into a new age, but we are the same dynamic, progressive company we've been for nearly four decades," said Careington CEO Barbara Fasola. "Our rapid business growth and expanded services separate us from others in the healthcare marketplace. We feel this refresh better reflects who we are now and where we are going in the future."
Careington's updated branding is designed for a fresh, modern experience. The rebranded logo is contemporary, yet classic enough to endure. It incorporates elements symbolic of Careington as a company, what it represents now and what it will achieve through continued growth and the evolution of its products and services. The element incorporated into the logo itself signifies connection to Careington's clients, customers, providers and producers - now and into the future. This connector completes the O in Careington. It's the missing piece of the puzzle - the solution. When coupled with the sleek, simple design of the overall logo, it reinforces the new Careington brand.
Careington and its affiliate companies deliver cost-effective, money-saving products and services to more than 10 million members nationwide. The company's deep Texas roots grew into a rich history in the national dental benefits marketplace that now uniquely provides a well-known, well-established and well-respected international reach. Careington has grown on a global scale by providing more valuable products and services to clients and customers and by expanding its reach into numerous affiliates and brands, each completing a different piece of the puzzle and contributing to the ability to provide a first-class single-source solution.
"The newly redesigned website is modern, sleek and responsive," said Stewart Sweda, Careington's Chief Sales and Marketing Officer. "Simple is our strength, and in the chaos of today's evolving health care market, Careington's ability to customize effective solutions with speed to market, product innovation and superior service positions us as an industry leader. Our new corporate website showcases our forward-thinking and solutions-focused approach. As we move forward, we want to associate our brand with the superior solutions we provide."
Careington's new branding and website launched today across web, mobile and social. Today, also marks the first stages of a phased roll-out approach of the new branding to their valued clients and broker community throughout 2017.
Contact
Careington International Corporation
Jamie Saunders
(800) 441-0380 ext. 2902
www.careington.com

Contact